Rescuers are trying to save more whales after mass beaching in Tasmania
Strahan, Australia - As of Saturday, rescuers were able to save some of the nearly 500 pilot whales that were stranded on the Australian island of Tasmania.
108 of the estimated 470 marine mammals were saved and brought to deeper waters, according to the authorities. Rescuers have not seen any more living whales in the bay.
The total number of dead pilot whales is estimated to be 350. The carcasses will be dragged out to the open sea by boat.
About 470 pilot whales were beached in several places in Macquarie Bay in the west of the island last week. Rescue work went on for several days.
The mass stranding is the largest in Australia to date, surpassing a 1996 incident that involved 320 pilot whales on the west coast.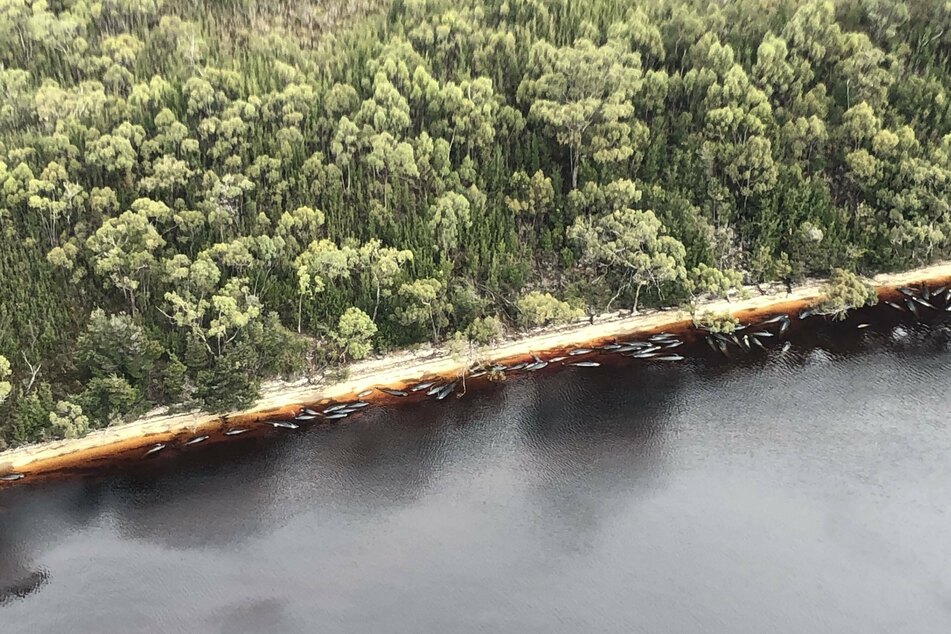 Whales become beached quite frequently on the Tasmanian coast, but never this many at once.
Cover photo: imago images / Poolfoto