Shark circles boat for hours, leaving fishers with jaws agape
Saint Petersburg, Florida - It was supposed to be a leisurely fishing trip, but for Erika Almond and her four friends, the daytime adventure almost turned into a nightmare.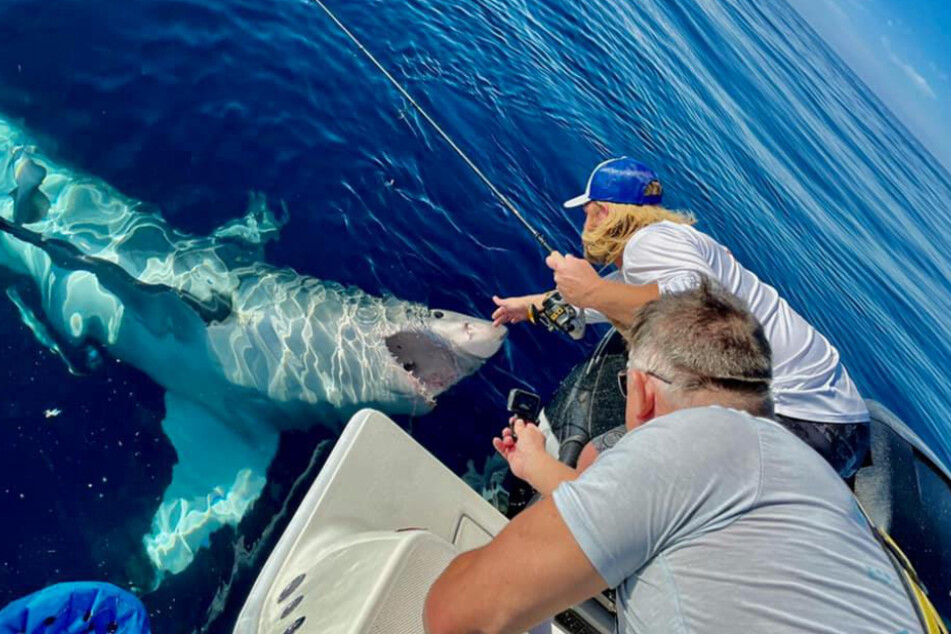 Erika has always loved the open expanse of the blue ocean and is deeply interested in sea creatures.

However, on January 22, the Florida woman was out on a boating trip with a group of friends. For the first time, she had fear written all over her face: seemingly out of nowhere, a great white shark appeared near the group's boat and didn't seem like it would be leaving anytime soon.
For several hours, the predator circled around the boat. Gradually, the people became afraid.
At one point, the shark even emerged from the water to take a chunk off the boat's motor.

Fortunately, the adrenaline soon subsided, as the people and the animal slowly built up trust in each other. The shark apparently had peaceful intentions, and later even allowed itself to be stroked by the boat's occupants!
Erika shared breathtaking videos and pictures of the incident on her Facebook account. "Seriously one of the coolest experiences I've ever had offshore," she wrote.
Why did the great white shark attack the boat?
FOX13 reached out to Dr. Robert Hueter, chief science advisor for the data-centric research organization OCEARCH, who explained: "The white sharks are migrating right now to Florida's warmer waters and their population is definitely growing, which is good for the ocean."
He also added that the behavior of sharks biting a boat's motor does not have to be a sign of aggressiveness.
Instead, it could have been a reaction to the electrical impulse coming from the boat, which might have confused the animal.
Cover photo: Screenshot Facebook @Erika Almond