The Tortoise and the Cheetah: This odd animal couple has the internet in awe!
Carson Springs, Florida - You can't choose your family, but you can choose your friends, and a cheetah from the Carson Springs Wildlife Conservation in Florida picked a tortoise for his BFF!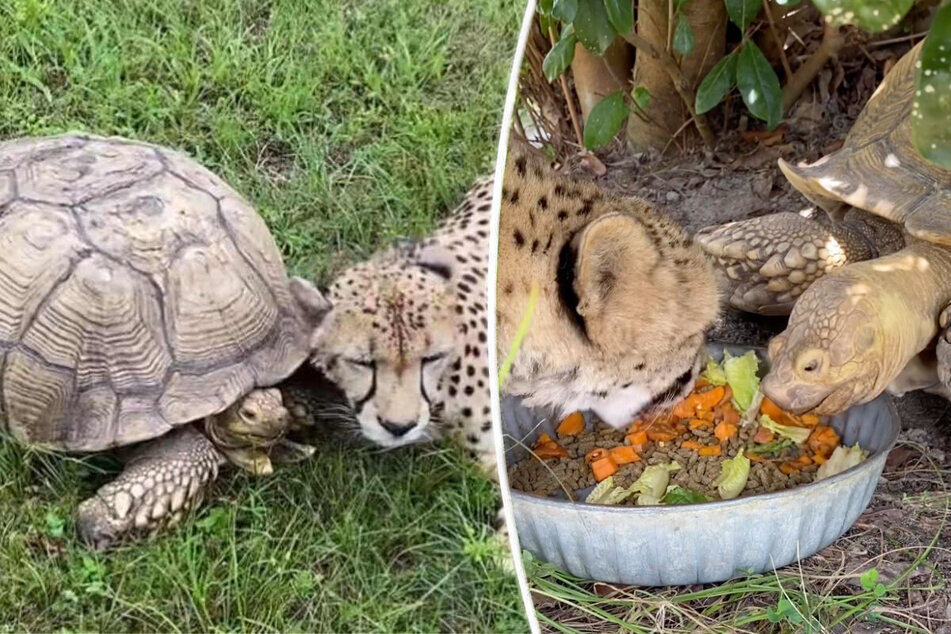 A clip featuring this odd couple is making the rounds on social media and users can't get enough of the cheetah, named Tuesday, snuggling up to Penzi the tortoise.
The cute footage was originally posted on Instagram by Florida's Carson Springs Wildlife Conservation.
The dangerous big cat becomes a real purr-box as soon as he gets to cuddle with his pal. With his eyes closed and his head rubbing up against the tortoise's shell, we might as well be looking at a house cat being affectionate with its owner!
"Tuesday and Penzi are best friends," the Carson Springs Wildlife Conservation captioned the adorable footage.
In another clip, the two even share a meal, with Tuesday apparently really digging his best bud's diet!
Even though it's not clear how this cute couple came about, there's no doubting their sincerity – the perfect pair seem inseparable, and social media here for it!
On Twitter alone, a clip of this unlikely friendship boasts more than 500,00 views, while Instagram videos documenting their adventures have garnered millions of likes and a lot of love.
Cover photo: Collage: Screenshots/Instagram/carsonspringswildlife