This alligator tied to an SUV on a highway is the most Florida thing you'll see today
Brevard County, Florida - It's not every day that you see an alligator strapped to the back of an SUV – at least as long as aren't driving through Florida, which one Facebook user happened to be doing at just the right time.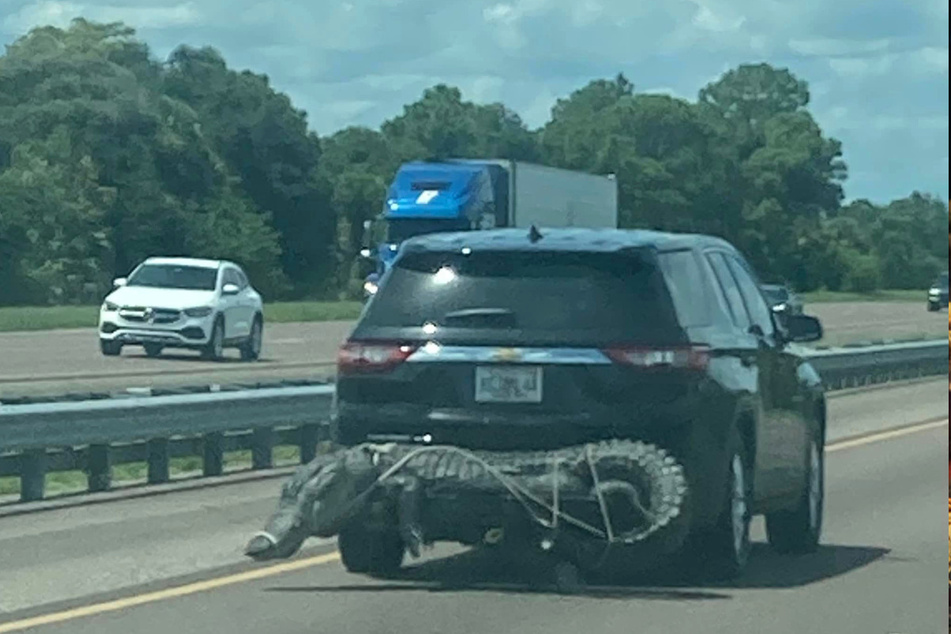 Karen Kress told NBC 6 South Florida that she was driving down Interstate 95 in Florida near "Brevard County" when she was passed by an SUV with one wild load that she just had to snap a picture of.
The photo of a huge gator lashed to the back of the vehicle went up on Facebook, where Kress added the caption: "Spotted on I-95 yesterday. I'm accepting suggested captions….obviously this is in floriduh."
She told NBC that she was "%99 sure" the reptile was dead, which would make sense, since Florida does have a statewide alligator hunting season, starting August 15 and going all the way to the morning of November 1.
One Facebook user claimed they could see the yellow gator "tag" attached to the animal's tail, which would be a sign of the special hunting permit required.
Per the Florida Fish and Wildlife Conservation Commission (FWC), one permit authorizes the "holder to harvest two alligators." According to the FWC, more than 7900 alligators were caught during the 2021 hunting season. They ranged in size from just over three feet long to almost 14.
Wildlife experts estimate that Florida is home to 1.3 million alligators, so the yearly hunting season is part of the FWC's population control plan for the animals.

Cover photo: Screenshot Facebook/Karen Kress