TikToker buzzes with a beard full of bees in extreme videos
Broummana, Lebanon - A beekeeper is pushing the limits to show off his love affair with bees, jolting fans from around the world. But among the buzz is a very important message.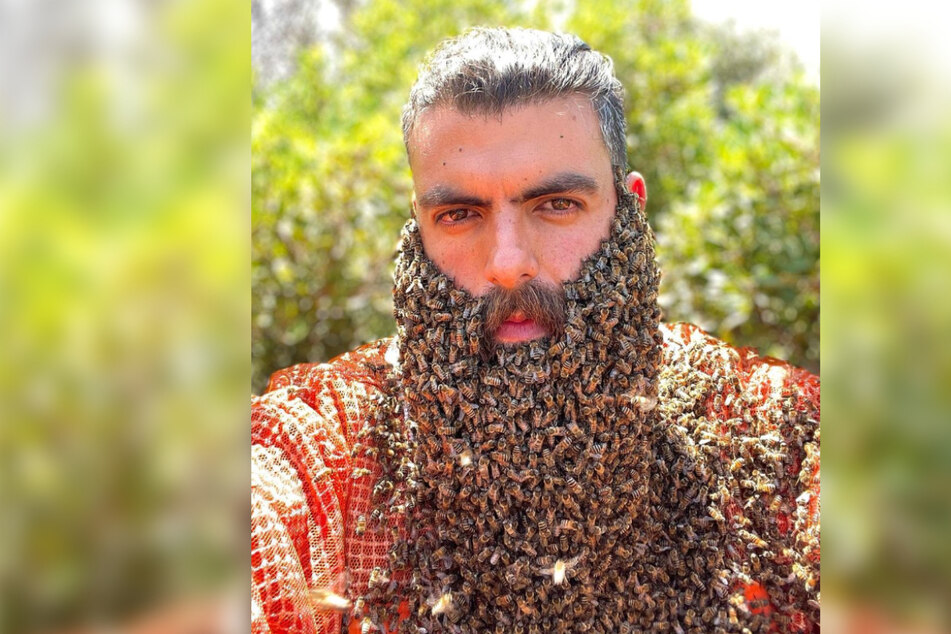 Beekeepers are used to maintaining a good relationship with their bees, one filled with patience and love. But beekeeper Johny Abou Rjeily is proving just how far one can go.
On his TikTok and Instagram accounts, the bee lover and agricultural engineer posts pictures and videos of his close encounters with the animals - including some shocking clips where his beard is filled with bees!
Rjeily shows how easily he interacts with the insects and behind the scenes of his beehive and honey production.
Touting himself as the "King of Bees" and "King of Honey," his over 149,000 followers on TikTok and 14,700 on Instagram have given his company Jar Honey's page a wide reach.
Yet, there is an important reason for his daring beard and the social media stunts.
Bees are essential to our ecosystem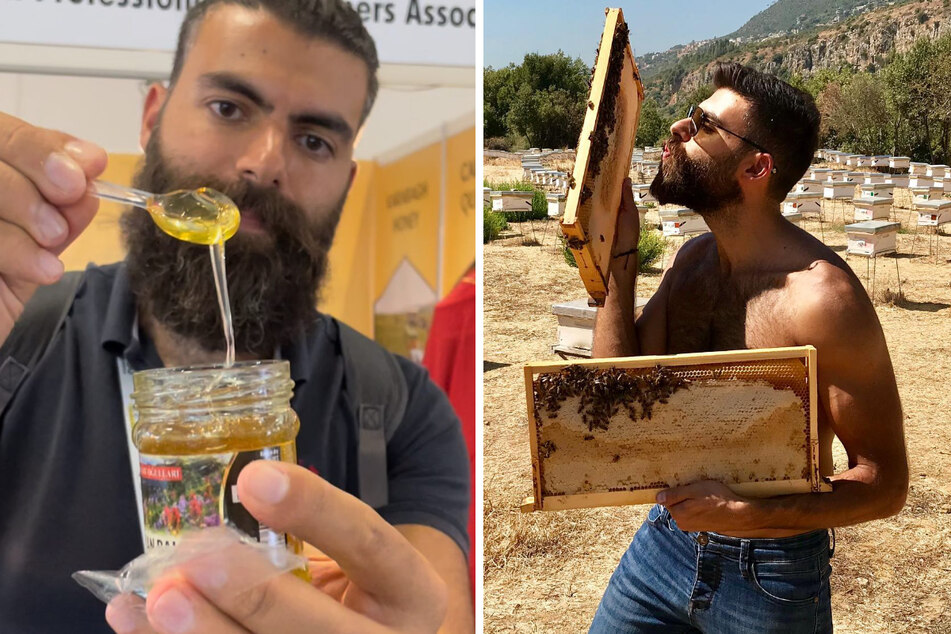 The Lebanese beekeper is an advocate of sustainable living and wants to use his videos to draw attention to how important bees are for our ecosystem and the environment.
After all, they are responsible for pollinating 70% of all edible plants worldwide. Our carefully balanced ecosystem would collapse without bees, leaving us without many varieties of food, and certainly not enough of it to feed the growing population.
Through his online outreach and shocking videos, Rjeily aims to draw attention to pesticide-free agriculture and ways to help nature, while producing honey for the masses to enjoy.
With a healthy dose of adrenaline on the side.
Cover photo: Collage: Instagram/johny_abou_rjeily & jarhoneyofficial