Young girl throws tea parties with her 16-foot python pal!
Surrey, UK - It's not every day that you see a child and a snake co-existing, let alone enjoying tea together. But Cher, a 16-foot python, and Emi have formed quite the special bond.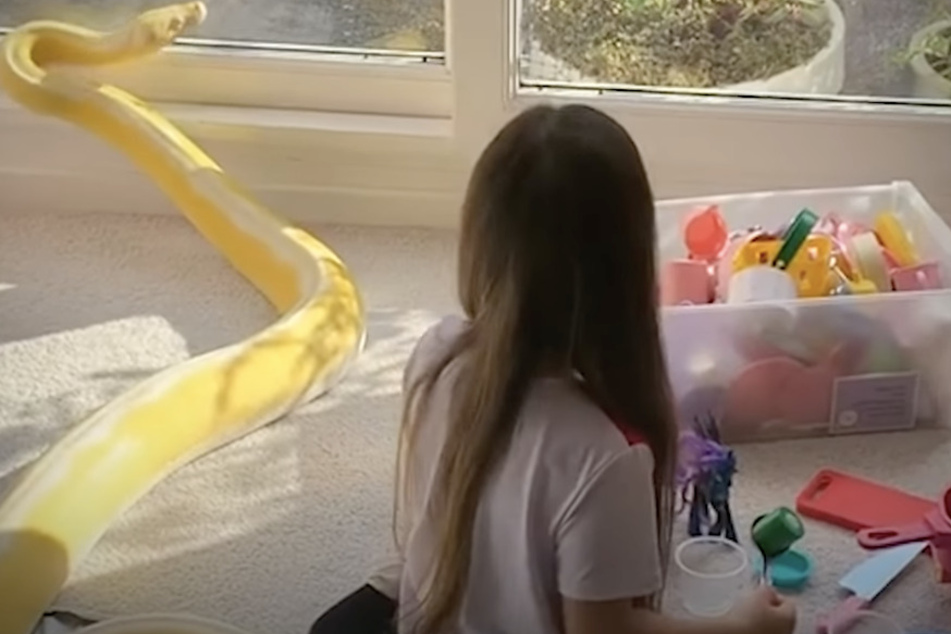 Emi and Cher grew up alongside one another in the English town of Surrey, with the young girl being introduced to the snake when she was two years old.

Cher was much smaller at the time, and Emi's dad Ed Taoka had to first be sure his daughter would be safe in the python's presence. Before he knew it, the two had created a unique bond, and are inseparable to this day.
One of their favorite things to do is enjoy tea together, and set off on the same adventures and activities people would do with their dogs or cats.

While many fear that snakes will bite them, Taoka said in a video by The Dodo that he's never been attacked by Cher – which is more than he can say about his cats!

Before Taoka introduced Cher to Emi, he taught the python about human interaction and made sure she was well-adjusted for the safety of his young daughter.
Emi learned the proper way to interact with Cher
Cher wasn't the only one that had to learn some ground rules. Taoka also had to ensure his daughter knew how to respect Cher and not stress her out.
When Emi was younger, she could pick Cher up. But the snake is now too heave, so the girl has to wait for Cher to slither up to her.

The duo loves playing together, but they also enjoy chilling out too. Taoka said "Cher likes to chill on my daughter quite a lot. She'll just come up onto the couch and rest on my daughter through most of it. Over the years, they've grown together."
While the pair of unlikely friends may seem strange to others, Taoka is happy his daughter gets to experience the loving and gentle side of a species that's so often looked down upon and feared.
Cover photo: screenshot/instagram/sonny_cher_retics