Zoo veterinarians are outraged when they find out how this bird died
Moscow, Russia - The bird was 27 years old and in peak condition. A day later, the poor animal died a tragic death. What happened?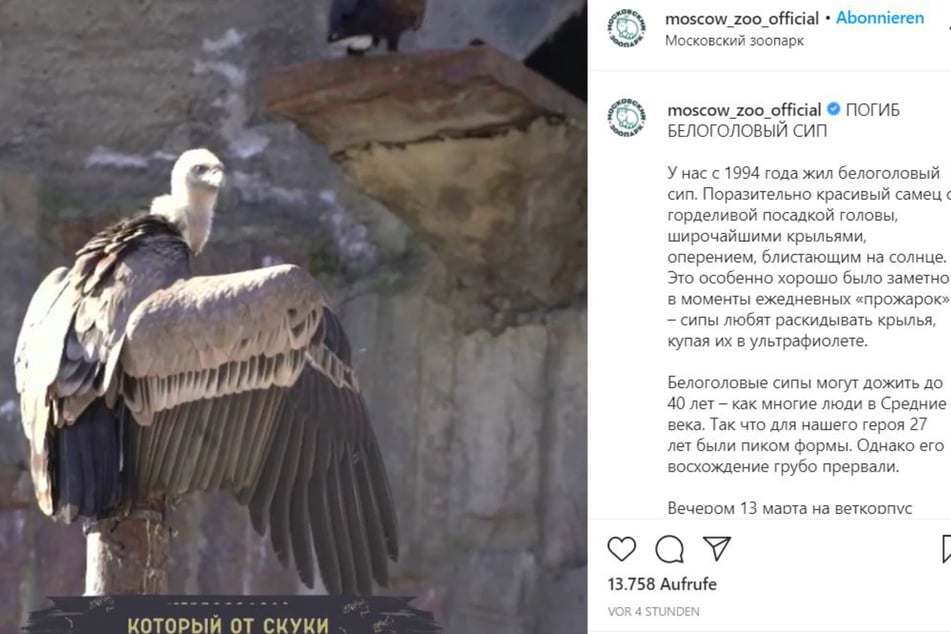 Russian veterinarians at a Moscow zoo were alarmed when they noticed the otherwise active griffon vulture suddenly become lethargic.
As its condition worsened, the vets had no time to spare. They spent the next 24 hours fighting in vain to save the poor animal.
What they found in its stomach shook them to the core: the bird had swallowed a glove.
It was clearly the glove of a visitor, who "out of boredom" might have decided to "tease the bird," the zoo later said.
The visitor's silly game cost the sick animal its life. Despite the doctors' best efforts, the bird passed away.
Even more heartbreaking is the fact that the animal could have lived for many more years to come.
Griffon vultures usually reach the age of 40.
It was a bitter ending for the bird, who died before his time.
Cover photo: Instagram/Screenshot/moscow_zoo_official