Biden warns against Covid complacency in ceremony for 500,000 dead
Washington DC - As the coronavirus death toll in the US hit half a million, President Joe Biden warned against becoming complacent with the virus, in a dusk event to honor the dead.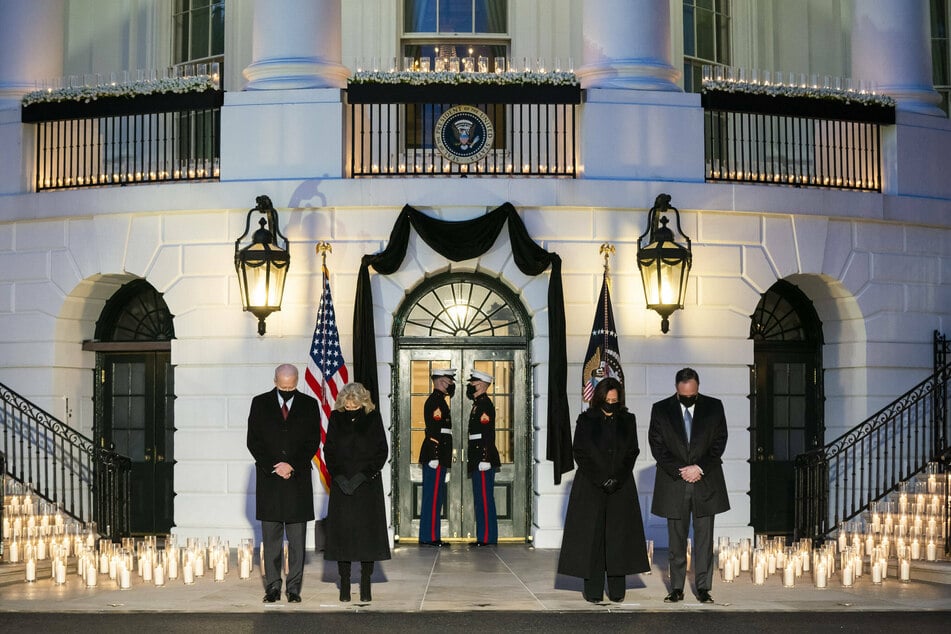 "We have to resist becoming numb to the sorrow," Biden said. "We have to resist viewing each life as a statistic or a blur."
"We must do so honor the dead. But equally important to care about the living, those who have been left behind," Biden said.
Each person who died from the coronavirus had family, friends, and an "extraordinary life" that ended too soon, he said.
After the speech, President Joe Biden, First Lady Jill Biden, Vice President Kamala Harris, and second gentleman Douglas Emhoff remembered the victims with a moment of silence on the south side of the White House, where many candles were lit.
They bowed their heads, and shortly thereafter a military band played the song Amazing Grace.
The total number of deaths linked to the coronavirus in the US reached over 500,000 on Monday, according to data compiled by Johns Hopkins University.
"That is more Americans who have died in a single year of this pandemic than in World War I, World War II, and the Vietnam War combined," the White House said in a statement.
"On this solemn occasion, we reflect on their loss and on their loved ones left behind. We, as a Nation, must remember them so we can begin to heal, to unite, and find purpose as one Nation to defeat this pandemic."
Almost 13% of the population is already vaccinated!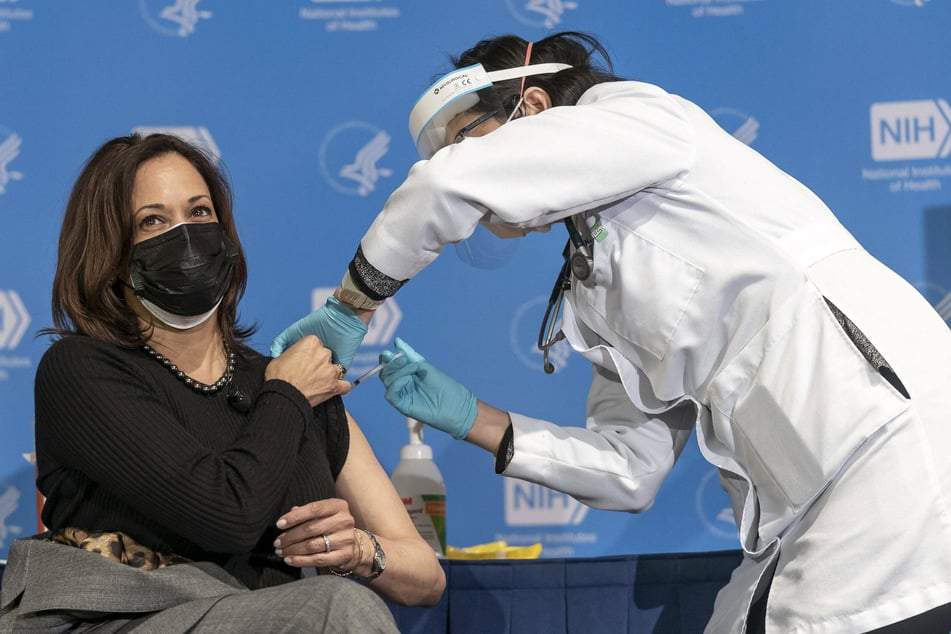 The grim milestone was hit as Biden's administration attempts to ramp up the effort to vaccinate more people against the deadly virus.
A total of 64.2 million doses of the vaccine have been administered in the US against the novel coronavirus, according to the Center for Disease Control and Prevention's vaccination tracker website.
The Biden administration is aiming to vaccinate at least 100 million people in his first 100 days in office.
A country of about 330 million people, the US has reported just over 28 million confirmed infections to date.
An average of nearly 70,000 new infections are being added daily, the lowest level since late October.
New hospital admissions are also declining.
But on average, more than 2,000 people continue to die each day due to infection. According to a widely-trusted model, the number of deaths linked to the coronavirus is still expected to rise to nearly 600,000 by the end of May.
Biden ordered the lowering of American flags to half-mast. This will be in effect for five days at public buildings, military bases, and all US government diplomatic missions abroad.
Cover photo: IMAGO / UPI Photo