California wants to fully reopen its economy by June 15
Sacramento, California - California has announced its plans to fully reopen its economy by June 15, for the first time offering an end date to restrictions that have ravaged daily life throughout the pandemic.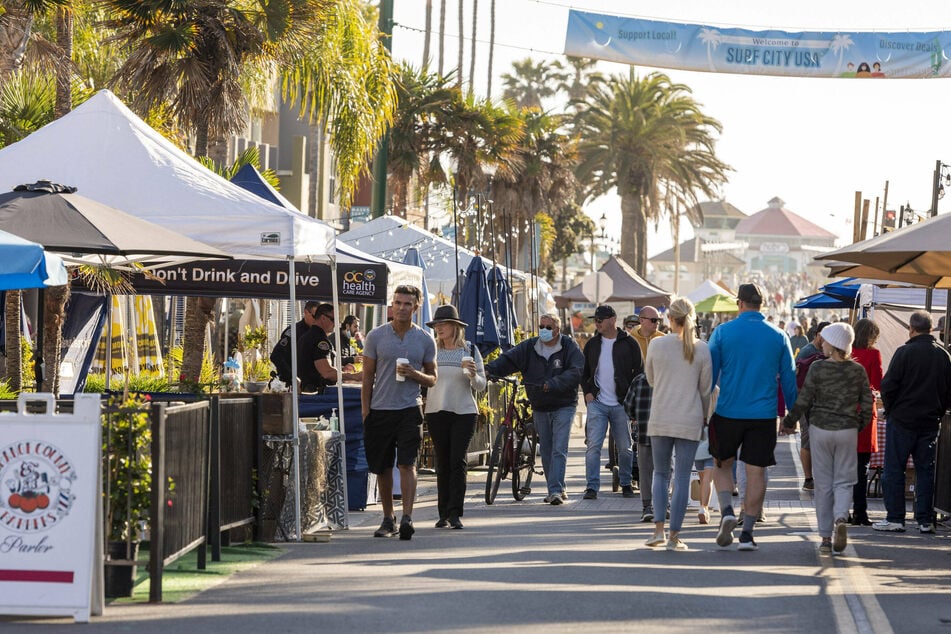 Health officials say California will fully reopen for the first time in over a year, as long as Covid-19 vaccinations remain available and hospitalizations continue to be low, the Los Angeles Times reported.
However, there won't be a full return to life before the pandemic: California's mask mandate will remain in place.
But officials have been confident that the state amid the steady roll-out of vaccines, may now begin actively planning for what comes after the pandemic.
According to the latest data, about 18.5% of California residents are partially vaccinated and 23.3% are fully vaccinated, as of Wednesday.
"With the expectation of an abundance of doses coming in from the federal government through the end of this month and into May, we can confidently say by June 15 that we can start to open up as business as usual – subject to ongoing mask wearing and ongoing vigilance," Governor Gavin Newsom said during a news conference in San Francisco on Tuesday.
Rather than going "county-by-county," California plans to reopen as a whole, Mark Ghaly, California's health secretary, reportedly said in a briefing.
Officials said the state will "return to usual operations in compliance with Cal/OSHA requirements and with common-sense public health policies in place, such as required masking, testing and with vaccinations encouraged. Large-scale indoor events, such as conventions, will be allowed to occur with testing or vaccination verification requirements."
However, Ghaly emphasized if there was any "concerning rise" in hospitalizations, the state would be quick to take the "necessary precautions."
"But right now, we are hopeful in what we're seeing as we continue to build on the 20 million vaccines already administered," he added.
Cover photo: IMAGO / ZUMA Wire