All in the family: Jim Jones says his mother taught him how to French kiss
New York, New York – Rapper Jim Jones revealed in an interview that his mother taught him everything about sex – and even allowed him to practice kissing with her!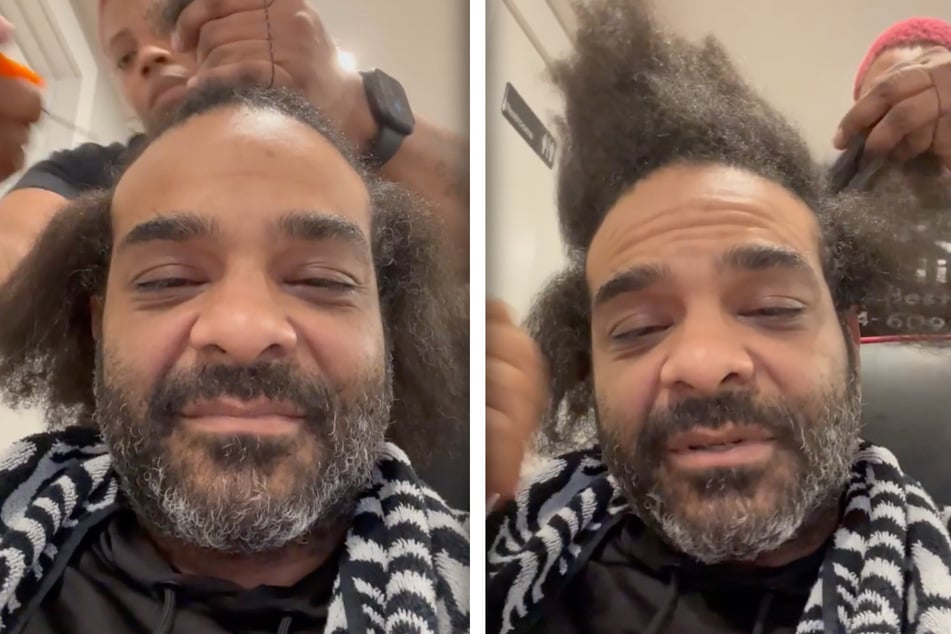 The 45-year-old rapper was recently a guest on Angela Yee's Lip Service podcast, where he shared some rather private details about his early life.
Yee asked what Jones had learned from his mother about sex, to which he responded: "She taught me everything about sex. My first condoms, sh** like that. My mom, she taught me how to kiss when I was younger."
The host wanted to know more about what exactly those kissing lessons entailed.
Jones answered, "There wasn't no instructions. She showed me with her mouth."
"She kissed you?" Yee asked incredulously.
Again, the rapper confirmed: "She showed me how to tongue kiss when I was younger," saying that his mom was 17 years old at the time of his birth.
Jones then spoke about the first French kiss he received from a woman who was not his mother: "My mom's didn't phase me. The first time I tongue kissed a girl, I was so pissed off. I didn't know what the f*** was going on."
Mama Jones has even written a book about love and romance
Just a joke? Jim Jones responds to critics
Many listeners commented on the revelations under the YouTube video of the podcast and on Twitter.
Many criticized the mother's behavior and said it was shocking that the rapper didn't acknowledge that this kind of sex ed can actually be harmful for children.
Jones has since issued a statement on the matter, claiming in an Instagram video that everything he said about kissing his mother was just a joke.
"For the record, I love my mama more than anything in the world, and for the record, it was a joke," he explained in the clip.
Below the post, he also wrote: "Knock it off enjoy th laugh stop takin life so serious. Th media loves to take something so simple and tune into a head line smh lol."
But in the podcast interview, it didn't necessarily seem like he was just joking. It seems only he and his mother know the real truth behind the story.
Cover photo: Collage: Screenshots/Instagram/jimjonescapo