Texas football showboats Arch Manning at team practice, and fans are raving
Austin, Texas - At the Texas Longhorns' first spring football practice, the team wasted no time showboating the No. 1 recruit in the country: Arch Manning!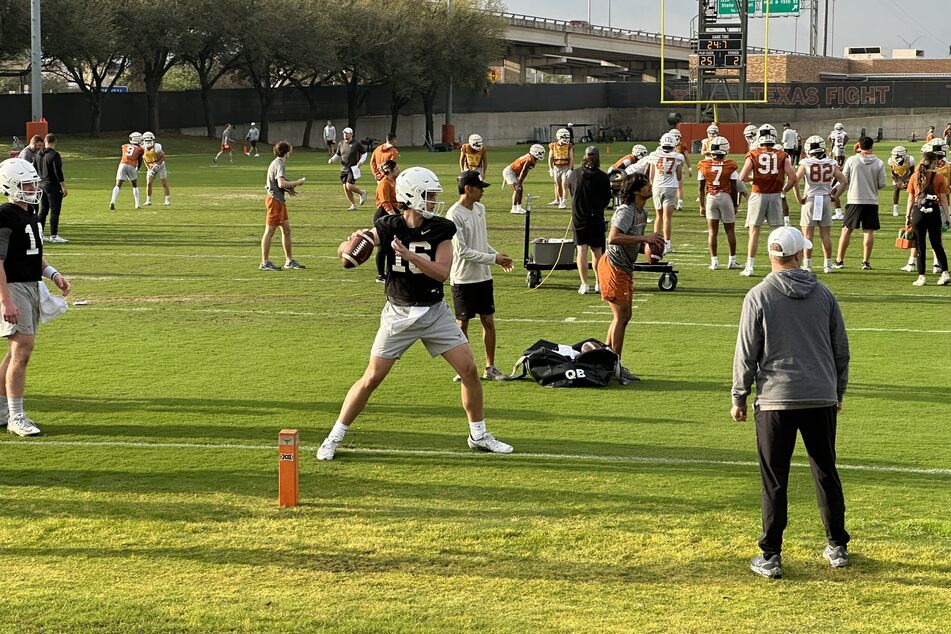 Spring in college football allows fans to get a first look at the nation's most anticipated newcomers!
This year, the Longhorns welcomed Arch, the nephew of NFL greats Eli and Payton Manning, and gave fans a small taste of the young passer's abilities on Monday morning.
Photos of Arch at his first official Texas spring practice have been making rounds on Twitter, and fans are going nuts!
"FIRST LOOK! Texas QB @ArchManning during his first spring practice with the Longhorns," Inside Texas tweeted.
In one photo, Manning is seen gripping the football quite uniquely by holding it without holding onto its seams.
Low and behold, Manning's technique caught the attention of eagle-eyed fans, and many couldn't get enough of his rare showing.
"Umm did he learn how to hold the football at Manning Camp?" one fan wrote.
"THIS MAKES ME SOOO EXCITED!!" another fan tweeted.
"Aww. Sweet Baby Jesus with his first loaf and fish on the high chair," someone else jokingly stated.
Football fans can catch Manning in action at Texas' annual Orange vs. White Spring game at DKR Texas Memorial Stadium on April 15 at 2 PM EST.
Cover photo: Collage: Screenshot / Twitter / InsideTexas