Arnold Schwarzenegger posts update from hospital after successful heart surgery
Cleveland, Ohio - You can't keep the Terminator down for long. Arnold Schwarzenegger is already back on his feet after having heart surgery.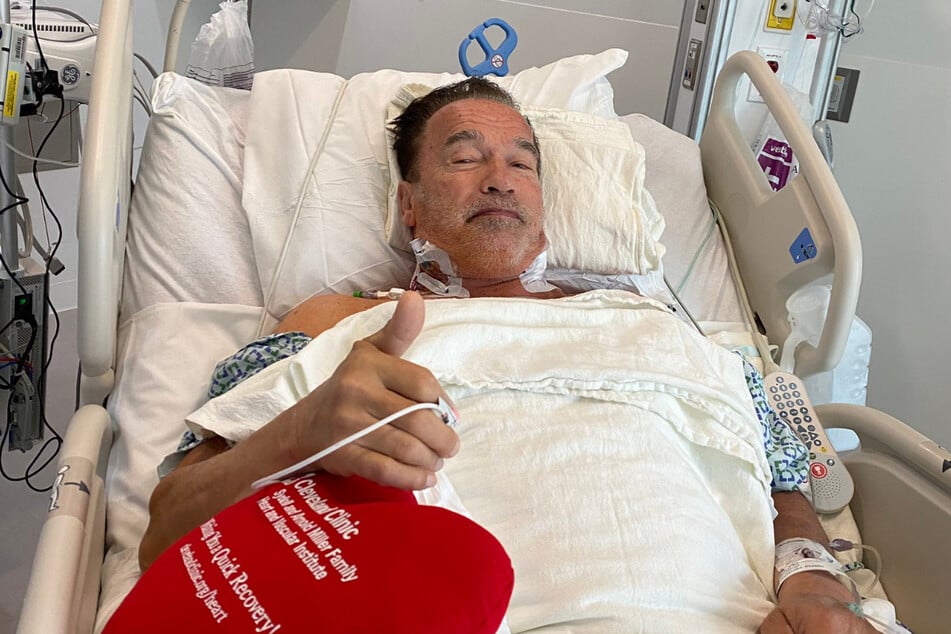 The Hollywood star updated fans on Instagram after having the procedure: "I feel fantastic and have already been walking the streets of Cleveland enjoying your amazing statues." 
Aside from a photo showing him recovering in a hospital bed, he also included three pictures that prove how well he's doing. Days after the operation at a clinic in Cleveland, Ohio, the former governor of California was on a sightseeing tour of the city. 
Schwarzenegger's cardiac circuitry was updated and he now has "a new aortic valve to go along with [his] new pulmonary valve from [his] last surgery." It's the third major medical intervention that the actor and politician has gone through, after the ones in 1997 and 2018.
This time, the doctors fixed a congenital heart defect.
Arnold Schwarzenegger distances himself from US President Donald Trump
On Instagram, Schwarzenegger (73) received a flood of good wishes and also some advice from his son Patrick (27): "Please dont go workout today!!"
Fellow actor Josh Brolin responded with muscle emojis, Jim Belushi sent "Prayers for a speedy recovery," and ex-ski racer Lindsey Vonn wished him all the best in German. 
The former bodybuilder has had several motorcycle accidents over the years. In 2006, he also broke his thigh-bone while skiing, and he already has a new hip.
From 2003 to 2011, Schwarzenegger was "the Governator" of California, after which he returned to acting. He continues to be politically active, promoting environmental protection among other things. That's not the only issue on which he diverges from the Republican Party he was part of – he is also an outspoken critic of President Donald Trump.
In September, he appeared alongside Michelle Obama and Kevin Hart in the ABC special Vote or Miss Out, a campaign to encourage voting in the November 3 election.
Cover photo: instagram.com/schwarzenegger