Awkward! Olivia Wilde gets served by Jason Sudeikis at CinemaCon
Las Vegas, Nevada - Olivia Wilde was embarrassingly served legal documents from her former partner Jason Sudeikis in the middle of her CinemaCon presentation.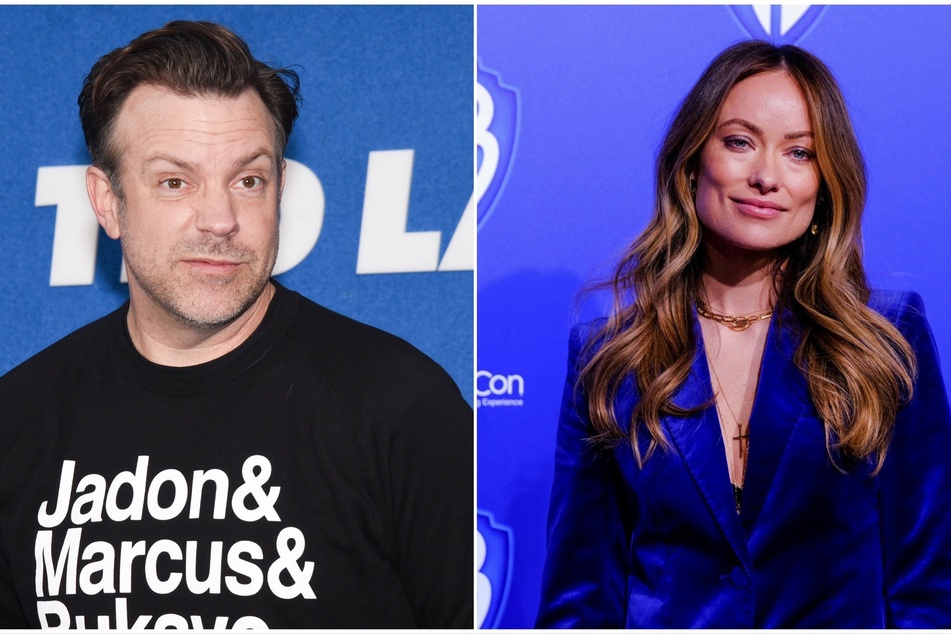 According to People, Wild and many attendees were left confused on Tuesday after she was served an envelope marked "Personal and Confidential" by an unknown woman.
The awkward incident occurred while Wilde was on stage discussing her upcoming film Don't Worry Darling.
"This is for me?" Wilde asked before noting that the document seemed "very mysterious."

The Tron star further remarked that she was "going to open it now because it feels like it's a script."
Once she opened it, Wilde quickly added, "Okay, got it. Thank you," before picking up where she left off.
Though brief, the whole moment seemed super uncomfortable and probably the definition of bad timing.
Wilde and Sudeikis have kept their relationship cordial despite their shocking split in 2021 and the former's romance with Harry Styles. There was nothing cool about this latest development, though, and it's hard not to wonder whether the Ted Lasso star intentionally meant to embarrass his ex.
Per a source close to Sudeikis, the Horrible Bosses star "had no prior knowledge" that the envelope would be delivered to Wilde at the event.
"Mr. Sudeikis had no prior knowledge of the time or place that the envelope would have been delivered as this would solely be up to the process service company involved and he would never condone her being served in such an inappropriate manner," the insider dished to People.
Was it all just a huge misunderstanding or is this the start of a major falling out?
Cover photo: College: REUTERS & IMAGO/ZUMA Wire