Baby times two? DaniLeigh's surprise pregnancy sparks rumors DaBaby is the father
Dominican Republic - Singer DaniLeigh has confirmed that she is expecting her first child!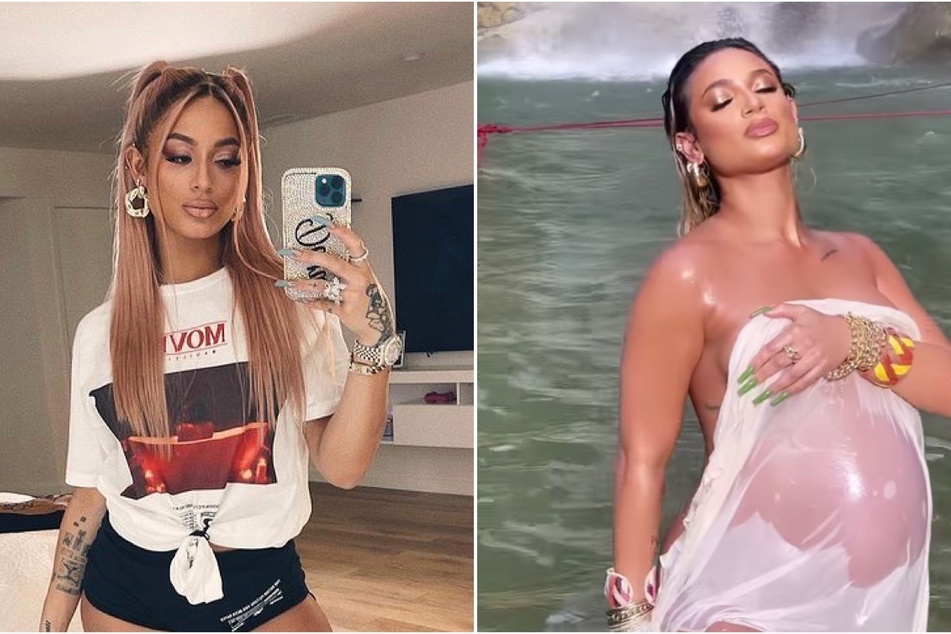 Another celeb baby is on the way!
On Friday, after months of speculation, the R&B artist released dazzling photos of her growing baby bump!
Standing near a picturesque waterfall in the Dominican Republic, she is seen cradling her bump while barely covered by a sheer white cloth.
"As you grow so does my love, discipline, and focus," she wrote as the caption.
The 26-year-old is currently enjoying a vacation with family, ass seen in snaps she shared on her Instagram story.
Now that DaniLeigh has let the cat out of the bag, we should note that her last known relationship was with DaBaby.
Last year, she revealed that the two were dating, but things seemed to be on-and-off between them since.
Though the rapper nor DaniLeigh have confirmed anything, fans have speculated that the Cry Baby artist is indeed the father.
Time will reveal if this true, but in the meantime, DaBaby has gotten himself into some hot water recently.
The BOP rapper recently received backlash after a video of him refusing to purchase $200 worth of candy from kids in North Carolina went viral.
In the clip, DaBaby is seen interacting with teens who were selling boxes of candy for $2 each, but he only purchased one box each from them — essentially trying to teach them a lesson about being greedy.
Yet, fans weren't pleased, and felt the rapper could have done more. He later defended his reasoning during an interview with Complex released on Thursday.

If he is the father of DaniLeigh's baby, he's already started to learn some lessons about dealing with kids.
Congratulations to DaniLeigh!

Cover photo: Collage: Screenshot/instagram/iamdanileigh