Billie Eilish breaks Instagram records with stunning double-reveal!
Los Angeles, California – Billie Eilish officially debuted her new platinum blonde locks on Wednesday. Soon after, the singer revealed how she had been keeping the new 'do a secret.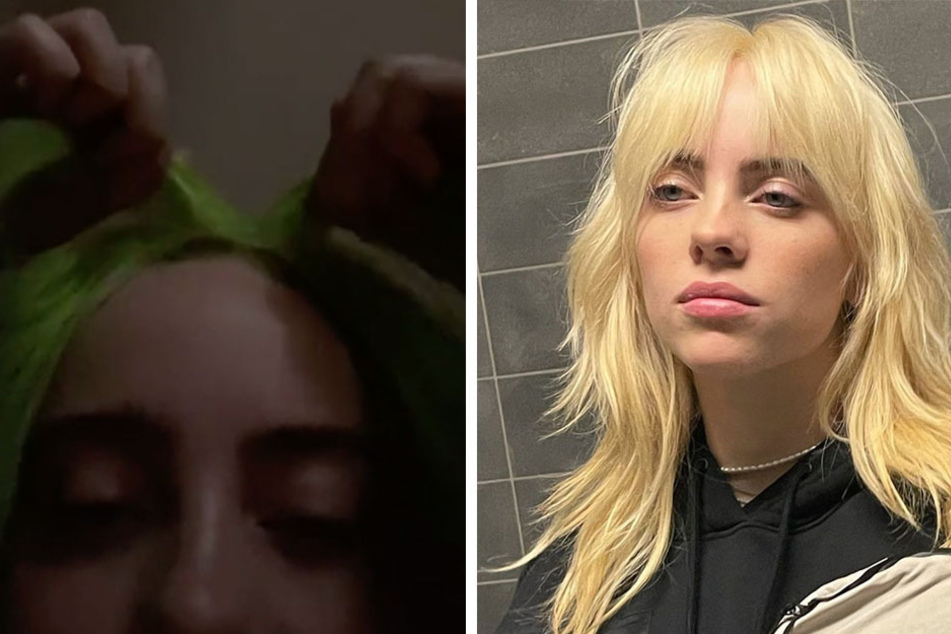 The singer's Instagram post showing off her fresh, blonde locks has become one of the top 10 most liked pictures in the app's history, racking up 18.9 million interactions!
But it turns out Eilish had been hiding the new look for 2 months.
After showing off her new platinum look, Eilish posted a big revelation on TikTok: it turns out her distinctive lime green and black hair was just a wig!

While that hasn't always been the case, Billie clarified that she'd been wearing a replica of her iconic hair for "like 2 months" prior to finally sharing the big change this week.

Before the release of her documentary, The World's A Little Blurry, Billie posted a story on her Instagram clapping back at people telling her she needed to change her lime green and black hair, saying, "I'm changing it after the doc comes out. It'll be the end of an era, I'ma give you a new era."

Rumors were just rumors until Instagram proved otherwise
Fans had speculated that she might be wearing a wig, given the number of photos and videos Eilish had posted with bandanas, hats, or other headgear.

Yet, it's unlikely that anyone could've guessed the luscious locks she'd been cleverly hiding away were of the platinum blonde variety.

It seems the dawn of a new era is among us, and she has everyone on the edge of their seats waiting for new music and projects!
Cover photo: Screenshot / TikTok / Instagram / billieeilish