Brooklyn Beckham reveals fifth tattoo tribute to his fiancée!
New York, New York - Brooklyn Beckham and Nicola Peltz are crazy about each other, and they make no secret about it!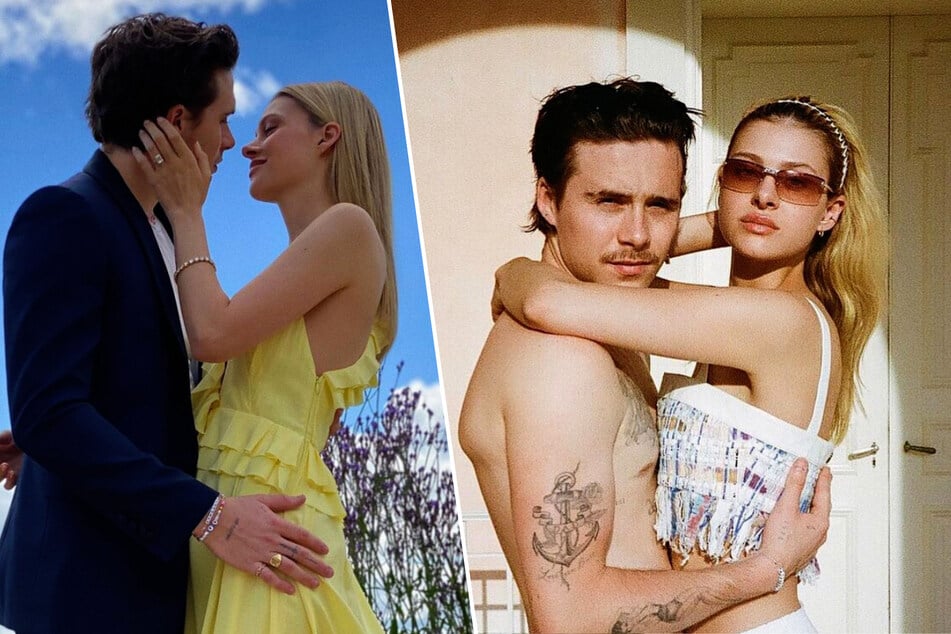 Brooklyn Beckham (21) shared his latest tattoo tribute to fiancée Nicola Peltz (26) on Instagram on Saturday.
Over the weekend, the aspiring photographer unveiled new ink of a note Nicola wrote etched on his upper back, right below a previous tattoo of her eyes.
The inked letter is signed by the Bates Motel actor with the moniker "Your future wifey."
"My forever boy, read this whenever you feel anxious. I want you to know how deeply loved you are," began the his girlfriend's letter, showing a glimpse at the couple's deep feelings for each other.
"You have the kindest heart I've ever met and hope I never go a day without your love," Nicola's message continues.
"I think you are so incredible. Just know we can get through it all together if you breathe slow and trust. I love you beyond," ends the letter, which certainly makes Brooklyn's heart skip a beat.
"Love letters," reads the text underneath the post.
Nicola's love letter is etched on Brooklyn's neck, right underneath a tattoo of her eyes
Not the first tattoo tribute to his true love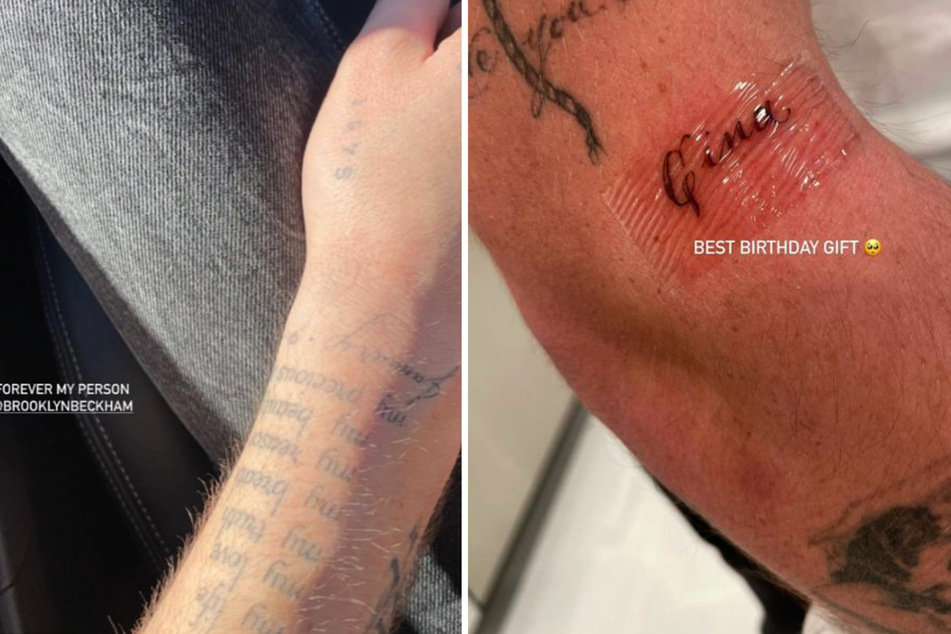 The letter is far from the first time Brooklyn has confessed his love to Nicola through ink.
In fact, it marks the fifth lasting tribute to his fiancée, to whom he got engaged in July last year.
Just a few days ago, the 21-year-old revealed that the words "My life, my love, my truth, my breath, my reason, my beauty, my precious" are inked onto his right hand, in honor of his girlfriend.
Brooklyn also had the name of Nicole's late grandmother "Gina" tattooed on his arm as a birthday gift for his fiancée, who was visibly touched. "Best birthday gift," she wrote as a response in her story.
But that's not all: his body is already flaunting the inscription of his sweetheart's name as well as the image of her eyes and eyelashes on his neck.
Now, there are more than thirty tattoos on Beckham's body. Many of them have a special meaning to the star, including an image of a heart dedicated to his mother, as well as the birthdays of his father, sister, and brothers.
Cover photo: Collage: Instagram/Screenshot/nicolaannepeltz