Bruce Springsteen postpones remaining 2023 tour dates due to illness
New York, New York - Rock singer Bruce Springsteen announced Wednesday that he will postpone the remainder of his 2023 tour dates until next year as he recovers from treatment for peptic ulcer disease.
The 74-year-old singer, nicknamed "The Boss," "has continued to recover steadily" and will continue treatment for the rest of the year on doctor's advice, the statement said.
"Thanks to all my friends and fans for your good wishes, encouragement, and support, I'm on the mend and can't wait to see you all next year," he said in a statement.
Springsteen has been on tour with his E Street Band since the start of the year.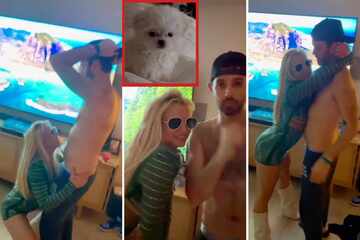 But earlier this month, he announced he was postponing the September concerts in the United States due to his illness. He also postponed two shows in August due to an unspecified illness.
"Rescheduled dates for each of the 2023 shows, including those postponed earlier this month, will be announced next week, all taking place at their originally scheduled venues," the statement said Wednesday.
Anyone unable to attend on the new dates will be able to request a refund, it added.
According to they Mayo Clinic, peptic ulcers are open sores that develop on the inside stomach lining and the upper portion of the small intestine. The most common symptom is abdominal pain.
Cover photo: LISELOTTE SABROE / RITZAU SCANPIX / AFP