Buzz Aldrin got hitched again on his 93rd birthday!
Los Angeles, California - Better late than never! Retired astronaut Buzz Aldrin, who was the second man to walk on the moon, got married to his "long-time love," Anca Faur.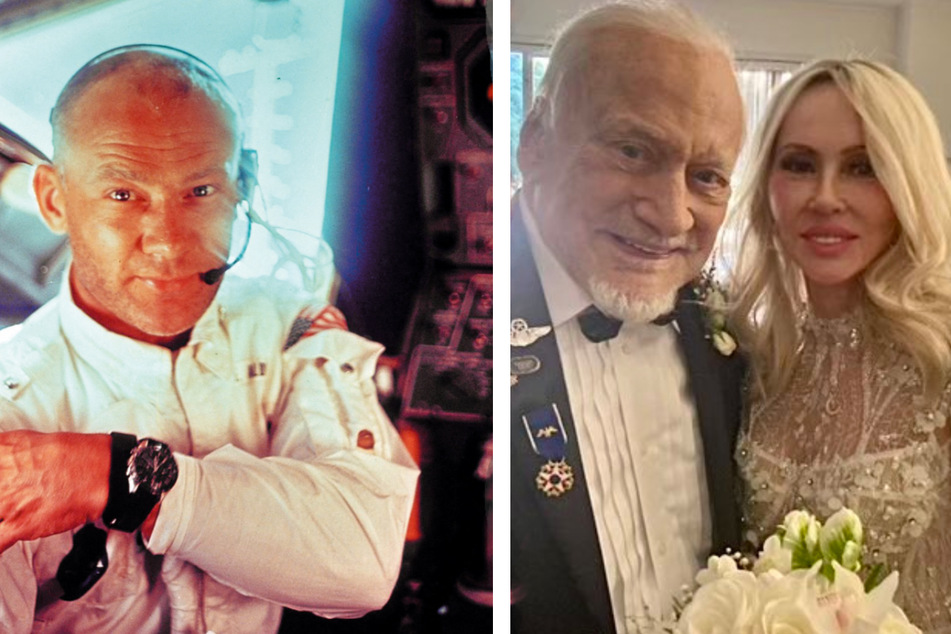 Friday was a big day for Edwin "Buzz" Aldrin.
The retired astronaut and second man to walk on the moon back in 1963 turned 93 years old, was honored by Living Legends of Aviation, and got hitched to his partner Anca Faur.
In a Twitter post, Buzz said that he and Anca were "as excited as eloping teenagers" to be getting narrued. The couple of four years tied the knot at a small, private ceremony on Friday in Los Angeles.
Buzz also shared two pics from their wedding day to twitter. The retired astronaut wore a tux and Anca a long sleeved sheer sparkling gown.
Buzz's partner is, as multiple media outlets reported, the executive vice president of Buzz Aldrin Ventures LLC. The two have enjoyed traveling and spending time with Faur's grandchildren. This is Buzz's fourth marriage.
Buzz Aldrin made history back in 1969
In July 1969, Buzz Aldrin was the lunar module pilot in NASA's historic Apollo 11 mission to the moon. He followed mission commander and fellow astronaut, Niels Armstrong onto the surface. There the two posted an American flag and collected samples before returning to hero's welcome on Earth.
The former fighter pilot left retired from NASA in 1971 and in recent years has been a vocal advocate for a manned mission to Mars.
Cover photo: Collage: NASA/AFP & screenshot/Twitter/Dr. Buzz Aldrin