Cara Delevingne accused of harassing Megan thee Stallion after viral BBMAs clip
Las Vegas, Nevada - Cara Delevigne's erratic behavior at the 2022 Billboard Music Award (BBMAs) has caused quite a frenzy on social media.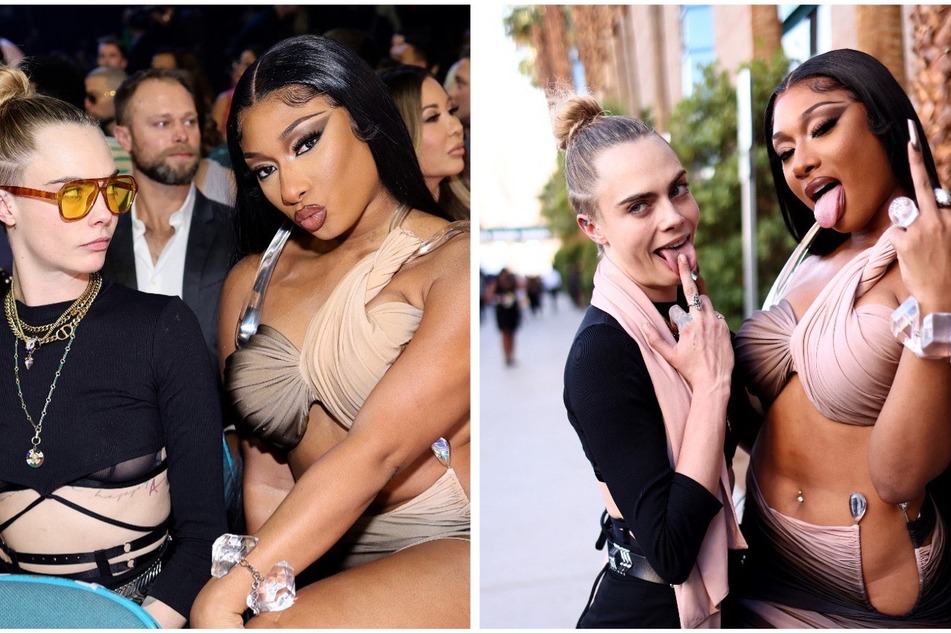 So uh, what was going on with Cara at the BBMAs when she was - literally - all up in Megan Thee Stallion's personal space?
The slightly disturbing moment has become viral clips shuffled around social media, which fans have already dissected.
Users were baffled and confused by the supermodel's antics on the red carpet at the awards show afterwards.
So what exactly is kicking up a storm? Let's start at the beginning.
What was going with Cara at the BBMAs?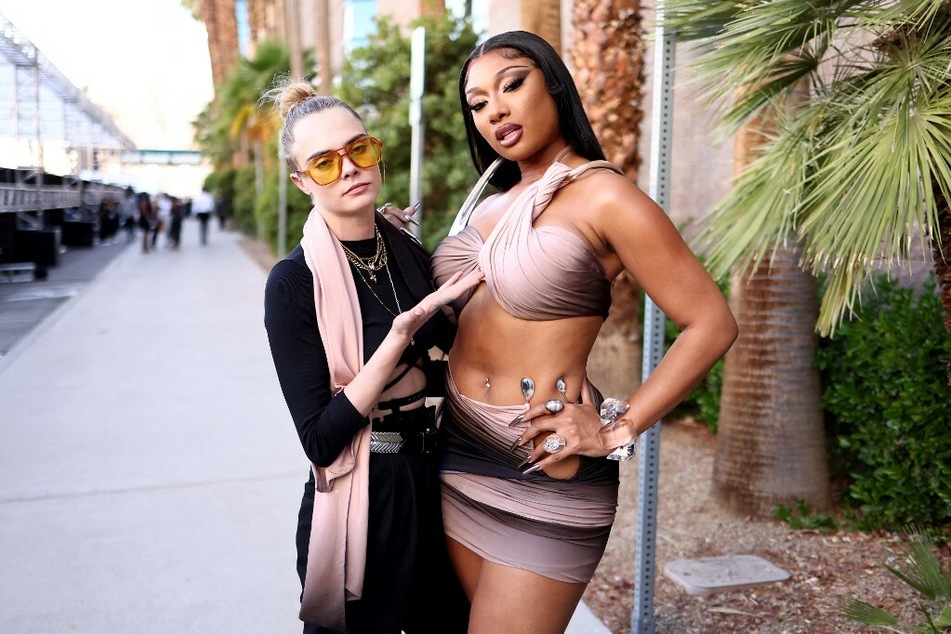 The awkward moments began on the red carpet, when Cara was seen peeking around a corner while watching the rapper pose for pics.
While gawking at Megan, Cara was then seen making suggestive gestures towards the 27-year-old before running onto the carpet and grabbing the train of Megan's custom Mugler dress.

The model then repeatedly tossed the train in the air for the cameras - but things got even more weird as the evening progressed.
Cara was seated next to Megan and behind Doja Cat during the ceremony in Las Vegas.
When the Cry Baby artist won the award for Rap Female Artist, Cara ecstatically stuck her tongue out to Megan, and again grabbed the rapper's dress while she made her way to the stage.
Fans aren't feeling Cara's latest antics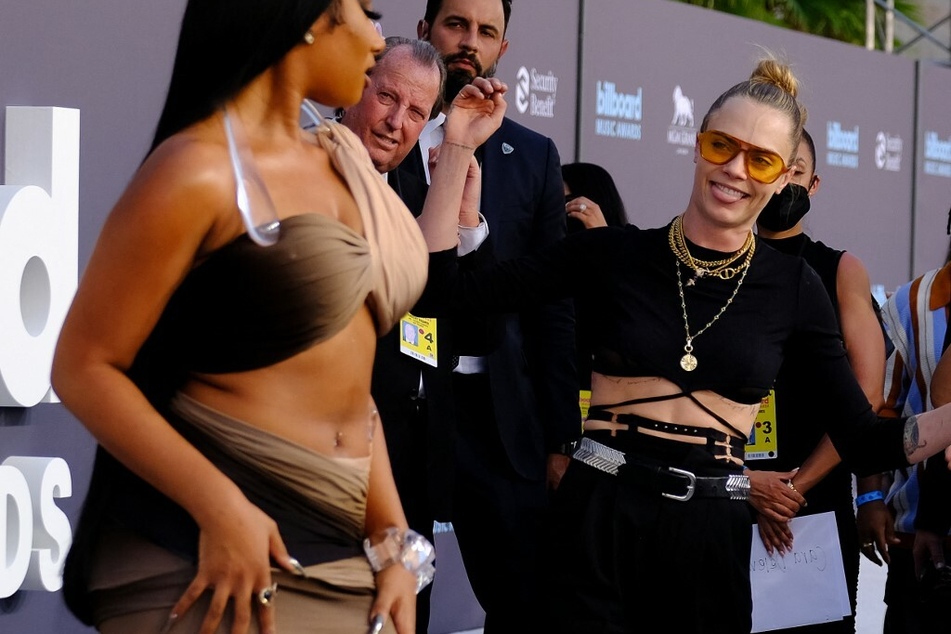 Whether it was severe fangirling, a PR stunt, or just Cara being Cara, no one can deny that the model was doing a bit too much on Sunday evening.
Some fans who were disgusted by the model's shenanigans even accused Cara of "sexually harassing" Megan and "fetishizing" Black women in general.
"As someone with major boundary issues, seeing Cara Delevingne just all up in people's business is giving me lots of second-hand embarrassment/anxiety lol," one user tweeted.
Another fan wrote, "Correct me if I'm wrong but you never see cara delevingne thirst over yt women like she does to black women eg Azealia and Megan … its giving fetish ... predator if you will."
Megan has not addressed Cara's actions or the two's relationship.
But the rapper did repost an edited pic on her Instagram story from a fan account that originally included the model, but was cropped to show only the rapper with Doja Cat.
Cover photo: Collage: MATT WINKELMEYER/GETTY IMAGES North America/GETTY IMAGES VIA AFP