Could Angela Bassett earn Marvel's first acting Oscar?
Los Angeles, California - The accolades just keep coming for Queen Ramonda actor Angela Bassett, and her awards season reign could culminate in the biggest win for Marvel yet.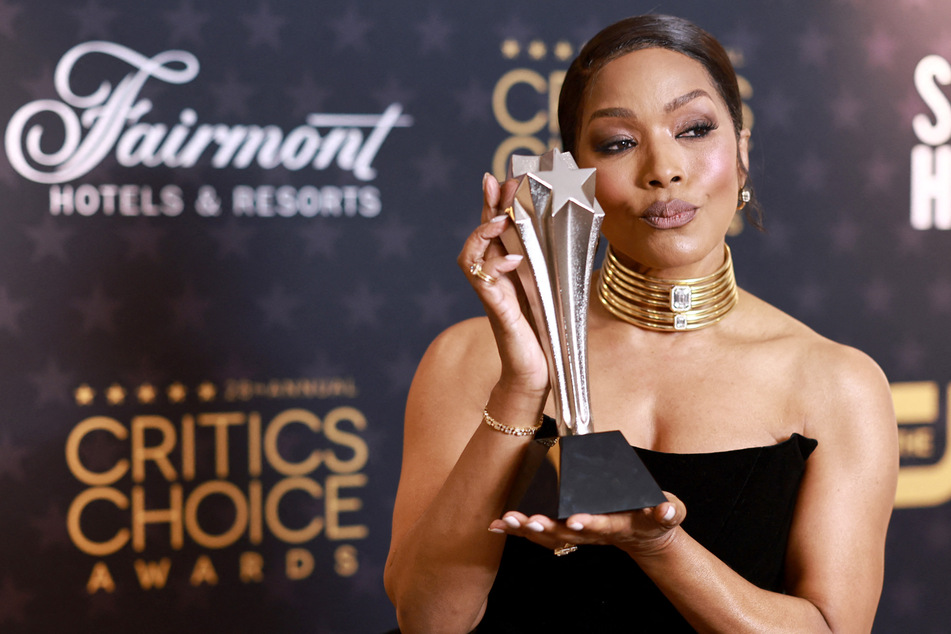 The 64-year-old star followed up her Golden Globes victory with another win at Sunday's Critics Choice Awards for her performance in Black Panther: Wakanda Forever.
Though Bassett's outstanding performance was no surprise to anyone, her awards season success with a performance from a Marvel film is.
Blockbuster superhero flicks rarely achieve high praise from critics, and even then, they're usually only recognized for technical achievements at awards ceremonies.
However, Marvel Studios has begun to set itself apart from the rest with increasing critical achievements.
2018's Black Panther was the first superhero film ever to be nominated for Best Picture at the Academy Awards. The MCU's first TV show, WandaVision, scored extensive critical acclaim and earned 23 Emmy nominations.

Bassett made history with her win at the Globes last week, marking the first-ever individual acting award for a Marvel movie. With the Oscars on the horizon, her repeat wins may foreshadow a major breakthrough for Marvel.
If the 9-1-1 star is recognized at the Academy Awards for Wakanda Forever, she will be the first actor ever to earn a nomination – let alone a win – for a Marvel film.
Bassett was previously nominated for Best Actress at the 1993 Academy Awards for her performance in What's Love Got to Do with It.
In the meantime, fans can root for Bassett at the Screen Actors Guild Awards on February 26, where she's scored yet another nod for her role as Ramonda.
Cover photo: MATT WINKELMEYER / GETTY IMAGES NORTH AMERICA / GETTY IMAGES VIA AFP