Drake introduces his once-secret son to the world in a touching moment!
Los Angeles, California – Being declared artist of the decade is no small feat, but Drake's acceptance speech for the prestigious award was slightly overshadowed by a surprise guest: his son.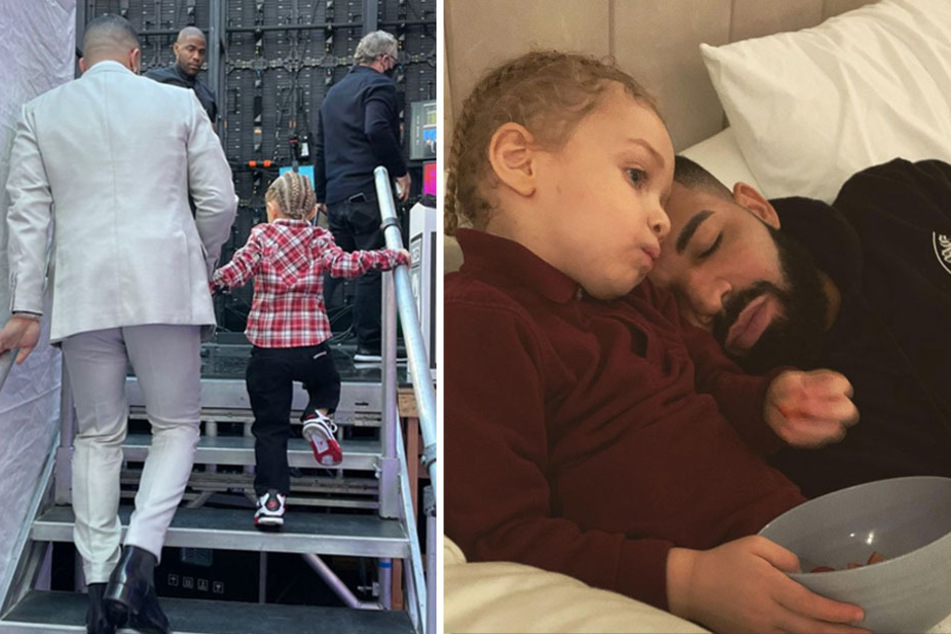 When Drake entered the stage to accept the Artist of The Decade award at the 2021 Billboard Music Awards, he wasn't alone.
While his closest friends and family were on stage leading up to his arrival, it was the appearance of his son, Adonis, that took center stage.
Once Drake made it to the mic and was given his award, he immediately handed it off to his son for safekeeping while he made his speech.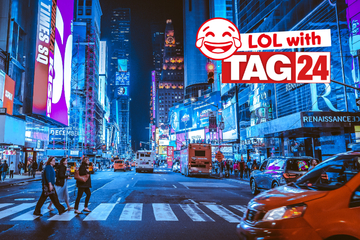 This sweet moment was met with cheering and immense applause, as Adonis stood next to his dad shell-shocked.
This was the first time the artist's son had been at a major event, let alone on stage with him in front of any crowd. Towards the end of his speech, Adonis was seen clenching on to his dad's leg for dear life.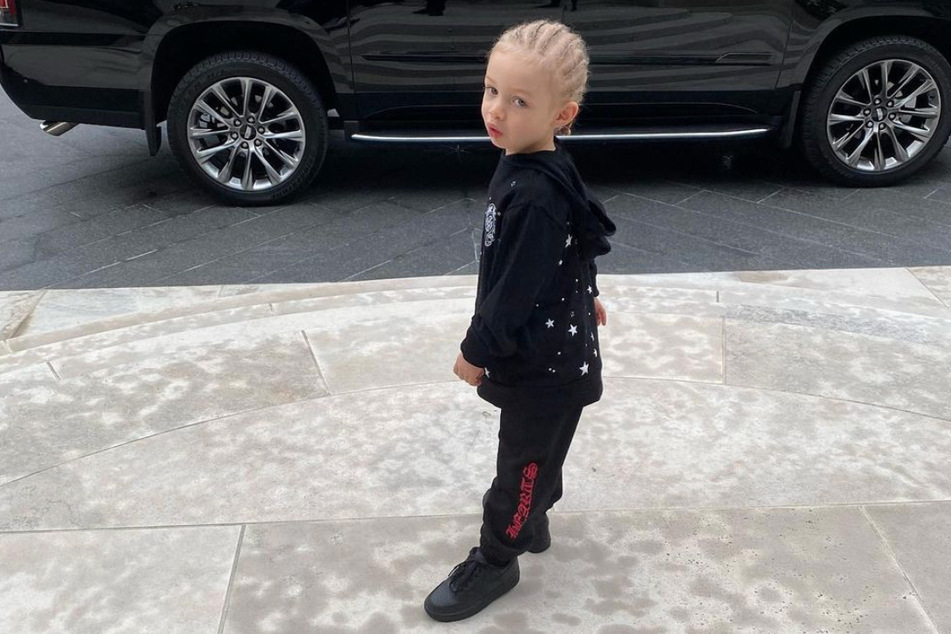 The topic of Drake's son has some history to it within the rap game.
In 2018, Pusha T took his feud with Drake to a new level with a diss track, The Story of Adidon, that labeled the Toronto native a "deadbeat" dad.
One month after the diss track was released, Drake dropped an album, Scorpion, which included multiple songs referencing his son.
On the song Emotionless, Drake raps, "I wasn't hiding my kid from the world, I was hiding the world from my kid," giving fans and foes an explanation for the secrecy of his then newborn son.
Since Scorpion confirmed that Drake did in fact have a kid, he's been slowly introducing him to the world through his Instagram account.
Now that the world has met Adonis on a grand stage, will he be Drake's plus-one to red carpet events in the future?
Cover photo: Screenshot/Instagram/Collage: screenshot/Instagram/champagnepapiChampagnePapi