Heidi Klum puts on a very different kind of mask for Halloween
Los Angeles, California - She did it again and scared her followers to death! Heidi Klum just can't get enough of Halloween.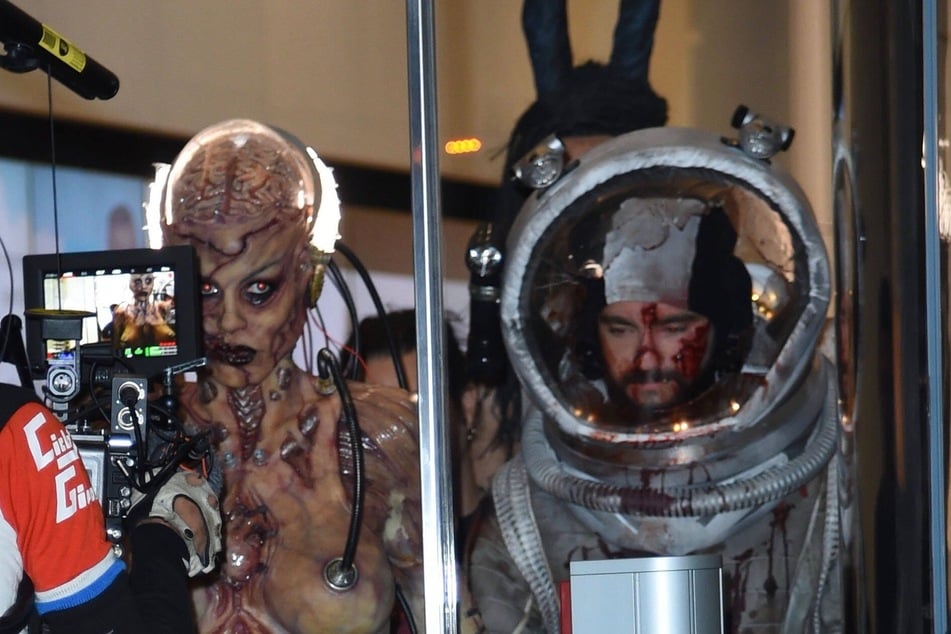 Fans of the German model have already known for some time that she and her husband Tom Kaulitz (31) are huge Halloween geeks. And it's not just her annual parties that are the talk of Hollywood. Heidi's costume reveals are always hotly anticipated.
Her appearance as a creepy zombie alien with bloody wounds and organs hanging out is hard to top.
Heidi's latest Instagram video is no less frightening and at the same time makes a topical reference to the coronavirus crisis.

In the short clip, Heidi is sitting in the car with a mask on – not the usual disposable kind, but a horrifying clown face filter that would rival a Steven King character. Fortunately, the effect is somewhat diminished by the music playing from the radio.
Heidi lip-syncs to the music, which somehow makes it even more creepy – the huge yellowish fangs are on full display.

The hashtag #HeidiHalloween2020 explains the presence of this blood-curdling post in the midst of all the glamorous photos on her feed.

Halloween 2020: Heidi Klum frightens her fans with a scary monster mask
For Heidi and Tom, the funny Halloween prank is a small consolation after they recently had to cancel the legendary Klum Halloween bash, due to the pandemic.

Cover photo: Instagram Screenshot @heidiklum