Will Heidi Klum resume her throne as the Halloween Queen?
New York, New York - After a two-year break due to Covid, supermodel Heidi Klum will finally throw her legendary annual Halloween party in New York once again. To live up to her title of "the Queen of Halloween," she's planning another over-the-top costume, as has teased its first details.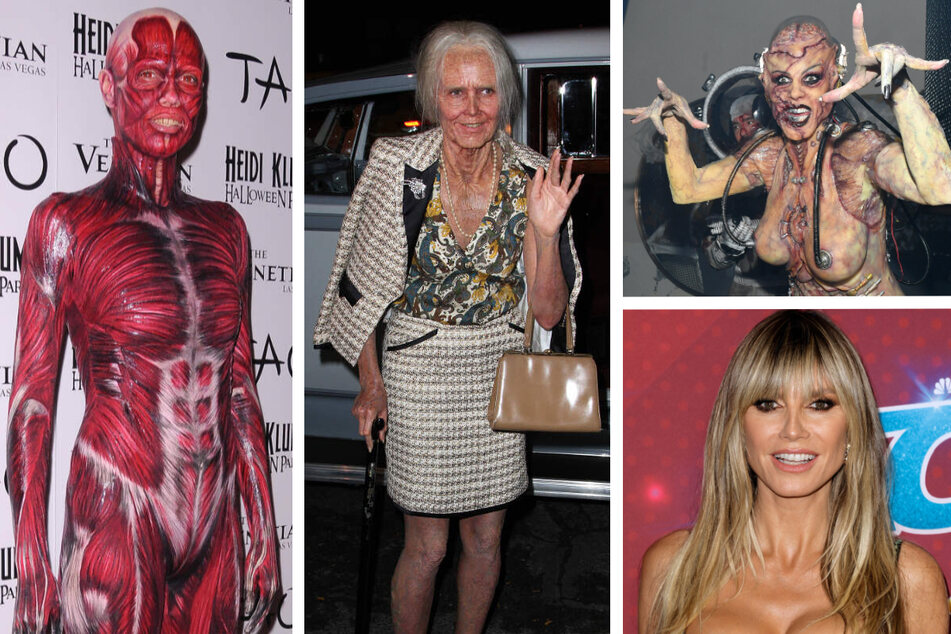 "I'm going to be very claustrophobic," Klum said of this year's top secret Halloween look. "Very claustrophobic. Very, very, very claustrophobic!"
She explained her high standards for her costumes to Entertainment Tonight: "I don't want to let my Halloween fans down, or myself. Because it's an internal challenge with myself every year to come up with something amazing, something unexpected."
After a two-year hiatus of her bash, she feels like she's coming back with a bang.
"I feel like I've achieved that this year, now I just really hope it works," she said, adding that there's no opportunity for a practice run.
"It's either it works or it doesn't work, so I hope it works."
This year's fashion will most likely see heavy prosthetics, like Klum has donned in the past.
"It's essentially all stuck on you," the model explained. "It's not something you can take off like a hat when you don't feel like it anymore."
She joked that she may have an EMT at the party, in case she starts "hyperventilating" in this year's lewk.
"I'm very excited," Klum said of throwing her festivities in NYC. "My friends, also from all over the world, come to New York. I love doing this in New York.
" In New York, they really party, they're up all night, five, six o'clock in the morning. This is more my speed! And for Halloween, I need a real night out with everyone."
Klum has teased this year's attire even more with several Instagram posts this week looking back at the best of "Heidi's Halloween."
If the 49-year-old's past looks are any indication, she'll be having an all-nighter to remember for her huge Halloween return.
Cover photo: Collage: IMAGO/ZUMA Press & MIKE COPPOLA & KEVIN WINTER / GETTY IMAGES NORTH AMERICA / GETTY IMAGES VIA AFP