Is Jack Harlow the next Lil Dicky?
Los Angeles, California – Thanks to the wonderful world of Twitter, the question has officially been posed: is Jack Harlow everything Lil Dicky wished he was?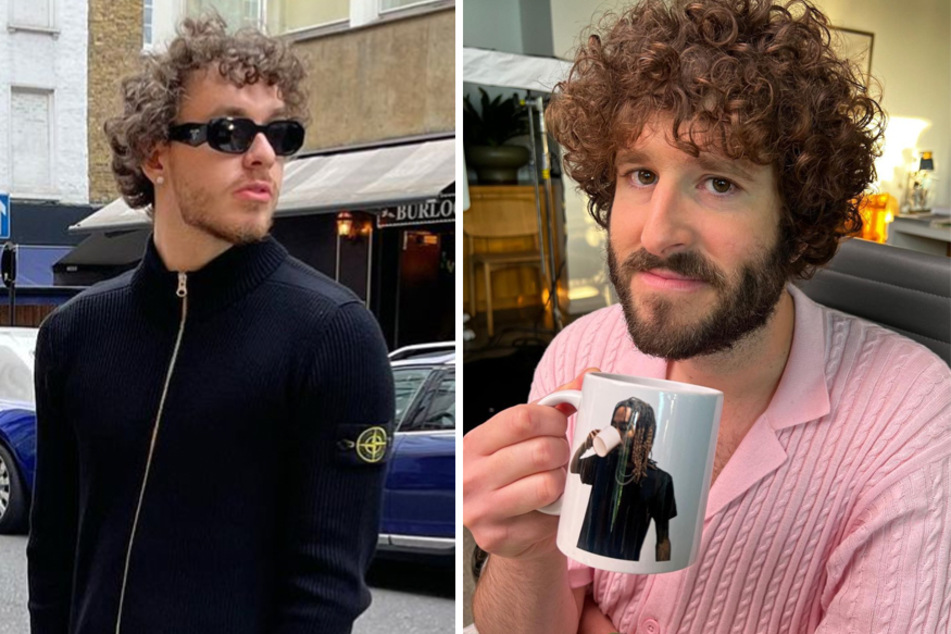 It seems like people will say anything for a six-figure "like" count on a tweet these days.
This time, it's Lil Dicky and Jack Harlow who were thrown into the internet gauntlet all thanks to Twitter user JrMoneyGetting.
"Jack Harlow [is] havin the career Lil Dicky thought he was gonna have," they tweeted, likely knowing this comment was going to stir up some drama in the Twitter-verse.
Twitter user Afro Dope responded, "Lil Dicky can do everything Jack Harlow does. Jack Harlow can't do what Lil Dicky does," and they're not wrong.
What do these two wildly different young men have in common? They're both Caucasian, and they're both rappers of sorts.

But just because they're both white men doesn't mean they're necessarily in the same lane.
Think about it: Lil Dicky's existence in the rap game revolves around comedy-rap, effortlessly blending one-liner jokes with sick beats and killer features from celebrities like Snoop Dogg, Brendon Urie, Chris Brown, Rich Homie Quan, and more.
His M.O. hasn't necessarily been to ramp up his rap career, but rather to create a lane all his own in the acting world – something he's done with his hit FXX show, Dave.
To that point, Twitter user JataTheGod quipped, "I don't think Lil Dicky ever took being a rapper seriously," adding, "it was mostly a vehicle for him to be famous and become an actor."
Twitter user ETHGoddess was on the money with their response, stating, "I feel like you can't really compare the two [you know]? Two different people, two different flows? rappin' about TOTALLY different things."
As it turns out, there is enough room in the world for Lil Dicky and Jack Harlow to co-exist.
Cover photo: Collage: Screenshot/Instagram/jackharlow & lildickygram