Jennifer Lawrence gets some surprising advice from drinking buddy Adele
New York, New York - Hollywood star Jennifer Lawrence got an unexpected career tip from her good friend and drinking buddy Adele.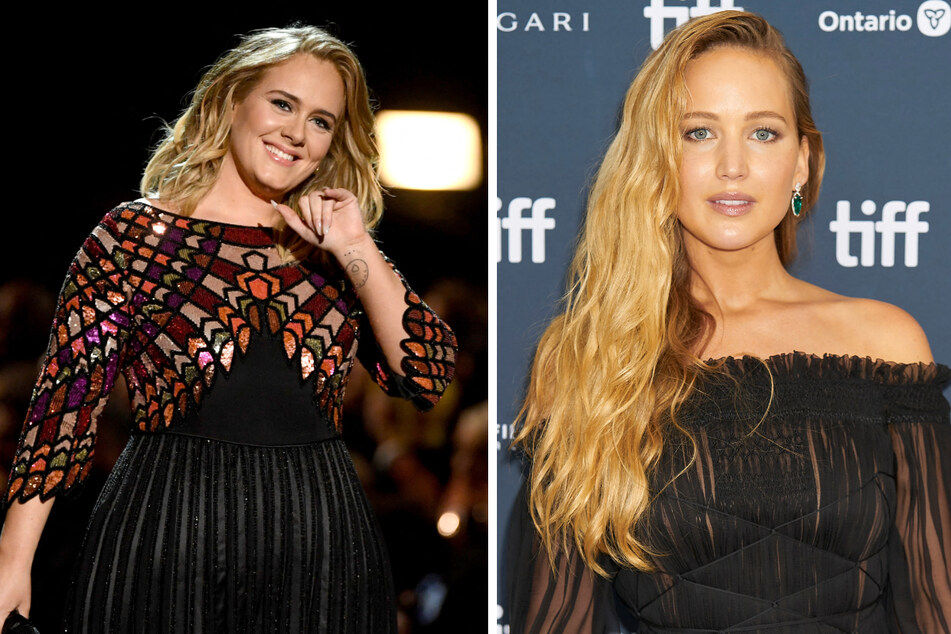 In a new interview published on Wednesday in the New York Times, Lawrence recounted a low-key drinking night a few years ago at gay bar in New York City with none other than Adele. And as one might do with one of the most famous singers in the world, the two sang karaoke.
Yet, Lawrence has grabbed more than drinks with her friend – she's snagged some career advice too.
The 32-year-old revealed that Adele advised her against taking a lead role in the 2016 sci-fi film Passengers.
"Adele told me not to do it! She was like, 'I feel like space movies are the new vampire movies.'"
"I should have listened to her," Lawrence added with regret.
In Passengers, Lawrence starred opposite Chris Pratt playing two passengers on a spaceship that leaves Earth on its way to an alien colony. Since the journey takes 120 years, those on board allow themselves to be put to sleep.
The film was widely criticized, and was one of many blockbusters that Lawrence said led her to feeling like "more of a celebrity than an actor" and "cut off from my creativity, my imagination."
Each as epic powerhouses in their own right, Adele and Lawrence apparently met at the 2013 Oscars and have been friends ever since.
Perhaps next time she needs career advice, Adele won't "go easy" on her friend.
Cover photo: Collage: KEVIN WINTER / GETTY IMAGES NORTH AMERICA / GETTY IMAGES VIA AFP &Geoff Robins / AFP