Justin Bieber booed for taunting hockey fans at his concert
Montreal, Canada - Pop sensation Justin Bieber received boos from fans at his show in Montreal after taunting fans of the city's hockey team, the Montreal Canadiens.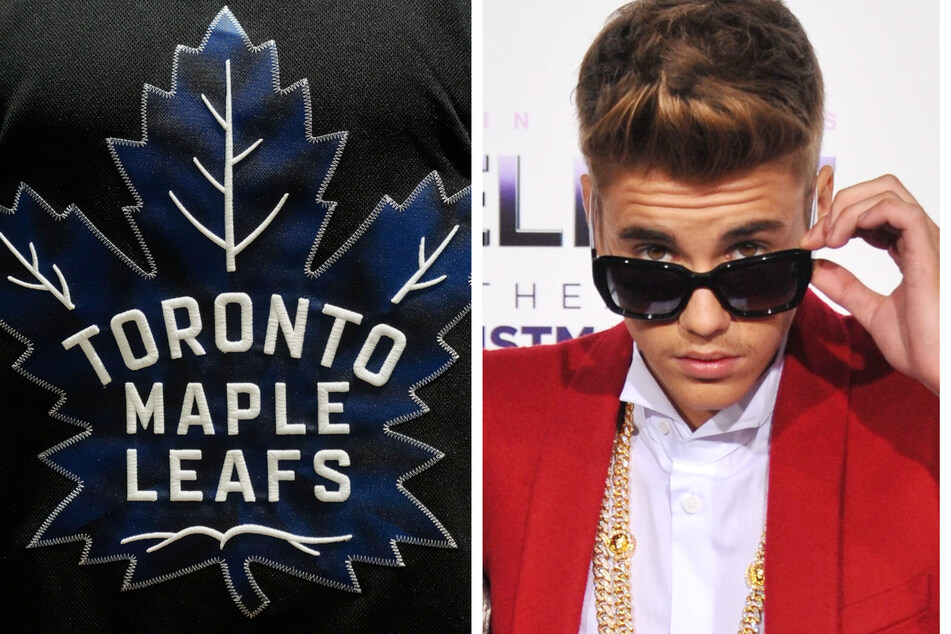 The Up All Night singer probably lost a few Beliebers on Tuesday night after he poked fun at the Canadiens.
The team recently beat his favorite team, the Toronto Maple Leafs, but they also currently have an 18-38 record, the worst in the league this season.
Bieber has been a die-hard Maple Leafs fan for years, and was further solidified last week when he helped design a new jersey for the team, which they wore on the ice.
"How about those Leafs though, huh?" Bieber declared to his audience before his final song of the evening, in a moment caught on video by concertgoers.
"How's that playoff spot looking for you guys this year?" he continued digging. "Maybe next year, maybe next year."
Of course, Bieber was just doing a bit of light ribbing, adding fuel to the fire of a long rivalry between the two teams. But the crowd quickly turned on him, booing en masse and yelling expletives at the singer.
Yet, The Beebs kept at it, attempting to get the crowd to chant "Go Leafs, Go!" The loyal Montreal fans drowned him out, instead shouting back "Go Habs, Go!"
After joking, "It's not fair, I'm outnumbered!" the Ghost singer backpedaled, praising Montreal fans for showing him love and the city for being one of his favorites to perform in.
If The Beebs doesn't mind pissing off a stadium full of his fans to show love for the Maple Leafs, it's clear he takes being a superfan to a whole new level.
Cover photo: Collage: IMAGO / ZUMA Press & agefotostock