Fans are amazed at what Justin Bieber did with his body ink
Los Angeles, California - Pop star Justin Bieber has many tattoos; so many, in fact, that his entire upper body is covered. But now, the Biebs had his ink removed – at least temporarily.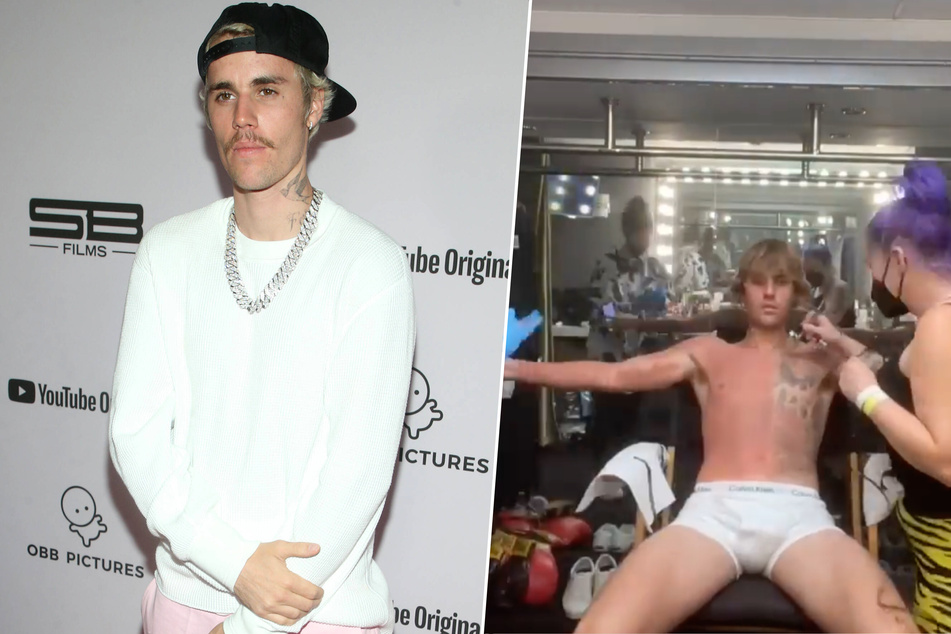 In the video for his new song, Anyone, the 26-year-old plays a boxer who fights and wins several champiounship bouts. Throughout the video, he goes jogging on the beach and trains at the boxing gym – all accompanied by a touching love story.
The singer looks fantastic as usual, but one thing catches the eye immediately: his tattoos are gone!

In a short clip posted to Instagram, half-naked Bieber is enjoying a little beauty treatment that included two makeup artists completely covering up his tats – and they definitely have their hands full!
Fans react with mixed feelings
Bieber's transformation video has already been viewed more than 18 million times.
Seeing the singer without tattoos definitely takes some getting used to and his fans are quite amazed by the "naked" Bieber.

"It feels so weird to see you without tattoos," one user wrote, and another even thought that Bieber just isn't himself without his tattoos. Parallels are also drawn with 2010, when he had no body art at all and was only 16 years old.
Anyone was released on December 31, marking Bieber's musical farewell to 2020.
Cover photo: Montage: imago images / Starface & Instagram/Screenshot/justinbieber