Keanu Reeves rocks out and reunites with Dogstar at BottleRock
Napa, California - Keanu Reeves made a long awaited return to music, as he reunited with his band Dogstar to perform at the BottleRock Napa Valley festival over the weekend.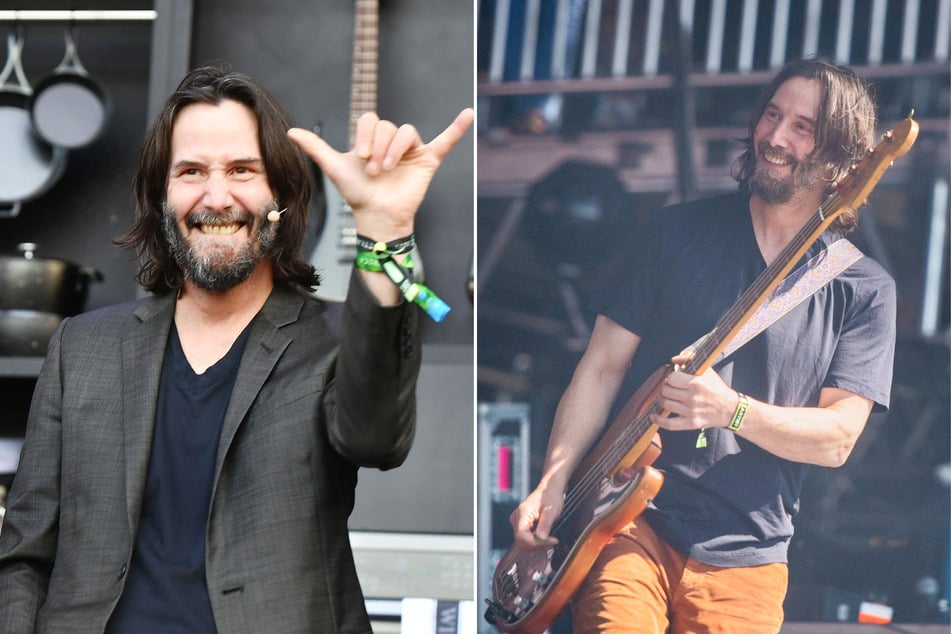 Keanu's back and ready to rock!
On Day 2 of BottleRock, music lovers got quite a treat as Reeves joined his bandmates Bret Domrose, the lead singer and guitarist, and drummer Robert Mailhouse, for an epic comeback show on Saturday.
The Matrix star, who plays bass, was seen jumping around at the beginning of their set, clearly excited to return to the stage.
It's been over 20 long years since the Los Angeles-based alt-rock band broke up in 2002, with each member venturing off to pursue other projects.
Mailhouse and Reeves formed Dogstar in 1991, with the band recording only two albums. Reeves being a member has gotten them a significant amount of media attention as his success as an actor has grown.
In an interview earlier this month, Reeves confessed to Billboard that he's been longing to play with Dogstar since calling it quits.
"We came to a spot where we weren't playing anymore, and I missed it… Once we started to play, and it felt good, and really positive and creative, that's when it was like, 'Okay, let's make this happen.'"
Dogstar is currently working on their third album, but have yet to announce a title or release date.
Cover photo: Collage: IMAGO / ZUMA Wire