Kehlani shuts down accosting TikToker in Taurus style
Los Angeles, California - Music artist Kehlani was accosted by a TikToker in the drive-thru line at Starbucks, but they handled it in the most cool, calm, and collected way.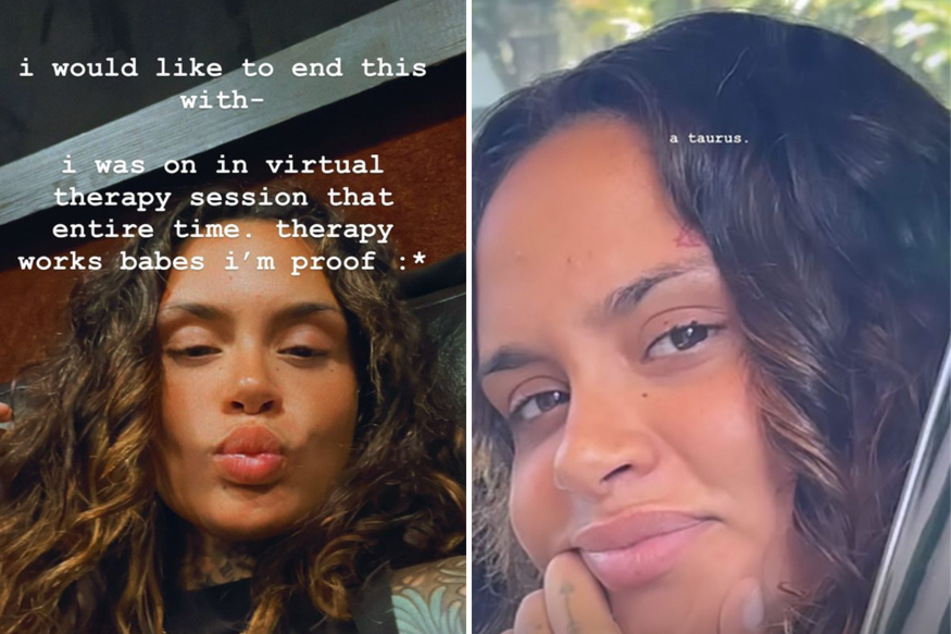 You know it's rough out here for celebs when they can't even roll through a drive-thru coffee joint without being harassed.
On Wednesday, a video posted by TikToker Christian Walker started circulating around the Twitter-sphere of the self-proclaimed "free speech radicalist" yelling at Kehlani at Starbucks.
In the video, Christian gets out of his car and physically walks up to Kehlani's, alleging that they told the baristas he was "that a**hole from TikTok."
In a tweet, Christian wrote, "This mediocre singer that everyone's forgotten about, Kehlani, told my baristas at Starbucks that I was an 'a**hole' and to be 'safe around me.' Well, I set [them] straight."
At one point of the vid, Christian is heard telling Kehlani not to "tell baristas that I'm an a**hole because I have an opinion," which Kehlani responded to by grinning in the most zen and unbothered way possible.
Shortly after the snippet started going viral, Kehlani posted a screenshot of themselves in the video on their Insta story with on-screen text that read "a Taurus" stamped across their forehead.
Kehlani proves their spirit is unbreakable
Next, Kehlani posted a tweet on their story that said, "Kehlani woulda whooped him. Y'all better not let that earthy motherhood [Douala] aesthetic fool you." The singer added on-screen text in response to the tweet: "Gotta let the fools, fool."
The Grammy-nominated singer, who released their third studio album Blue Water Road in April, ended their response in epic style by posting a selfie on their story with on-screen text admitting, "I was on [a] virtual therapy session that whole time. Therapy works babes I'm proof."
If that's not the best way to deal with confrontational haters, we don't know what is!
Cover photo: Collage: Screenshot/Instagram/kehlani