Kevin Spacey in court for high-profile UK sex abuse case
London, UK - Disgraced actor Kevin Spacey smiled and waved as he arrived at a court in London ahead of his trial for alleged sex offenses.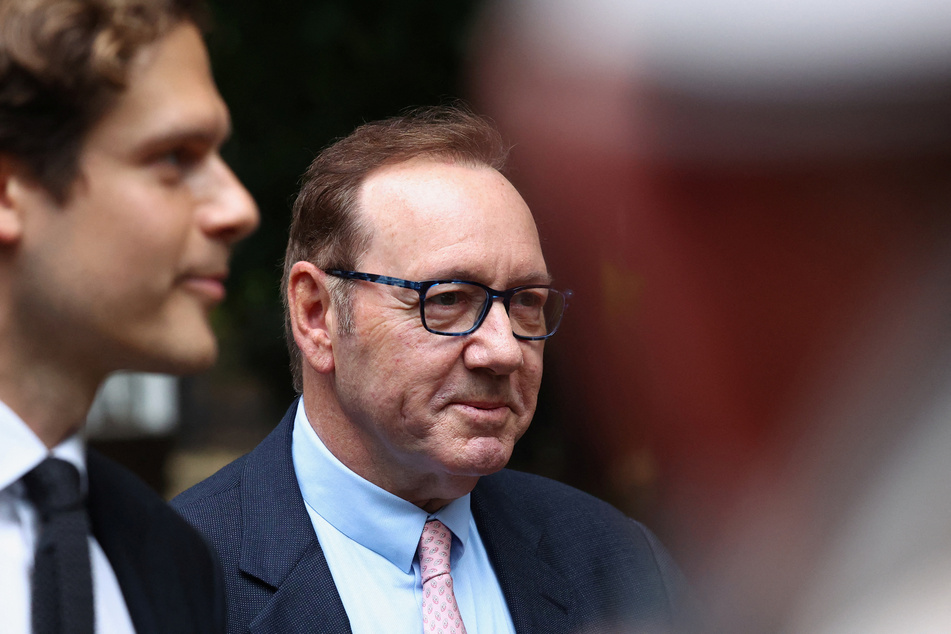 The Hollywood star previously denied 12 charges related to four men, including sexual assault and indecent assault.

The 63-year-old arrived at London's Southwark Crown Court on Wednesday in a taxi wearing a pink tie and a navy suit.
He took a moment to say good morning to people assembled outside court before making his way into the building.
Jurors are set to hear about allegations against Spacey from between 2001 and 2013.
The actor pleaded not guilty in January to three counts of indecent assault, three counts of sexual assault, and one count of causing a person to engage in sexual activity without consent.
The two-time Academy Award winner also previously denied four further charges of sexual assault and one count of causing a person to engage in penetrative sexual activity without consent.
Spacey has an address in Waterloo, south London, but also lives in the US, where he has also been accused of sex abuse. A Manhattan jury found him "not liable" in a trial last year.
Spacey denies all charges
In an initial court hearing at Westminster Magistrates' Court in June, Spacey's lawyer, Patrick Gibbs, said his client "strenuously denies any and all criminality in this case."
Gibbs said the defendant returned to the UK "to establish his innocence" and "proceed with his life."
The former House of Cards star is on unconditional bail.
Cover photo: REUTERS