Kim Kardashian accused of lying about her daughter's amazing painting
Los Angeles, California - Kim Kardashian shared a painting that she says was made by her 7-year-old daughter North West, but Twitter begs to differ.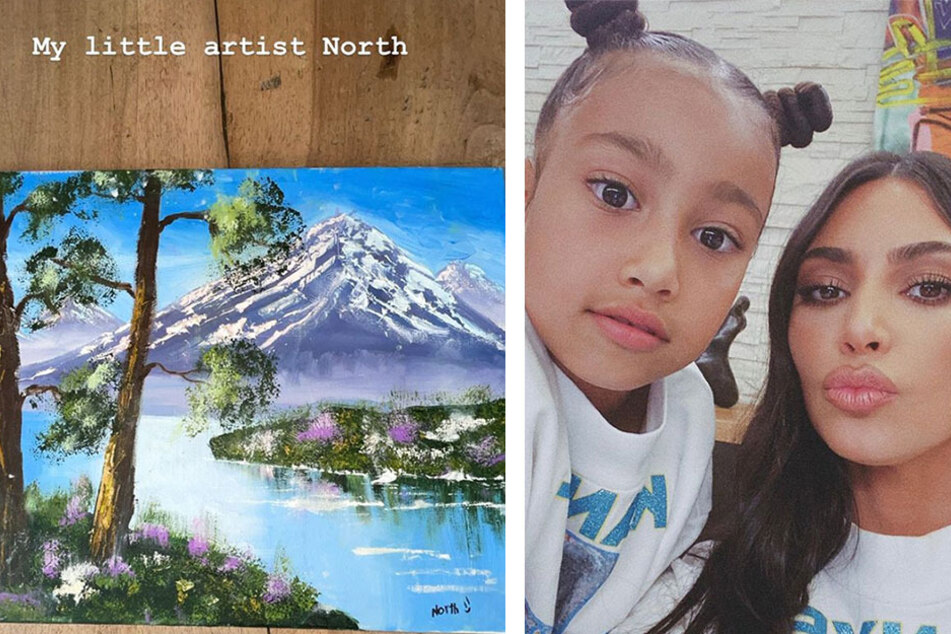 Kim Kardashian thought she was sharing a proud mom moment when she shared a masterful painting on her Instagram story, claiming it was crafted by her young girl.
In a typical Kardashian controversy, the post has come under immense criticism after many claimed that Kardashian photoshopped the image.

Even North West's signature on the painting led people to believe the painting was in no way done by a 7-year-old. Some on Twitter went as far as claiming the painting was actually a work done by famed painter Bob Ross.

One user tweeted "I know a Bob Ross painting when I see one." Another tweet commented on her signature in comparison to the painting, saying "hardly believe she did something other than that smiley face."

Despite all the doubt, there was one credible source that defended the validity of the artwork.
An argument in defense of North West
Coming to Kardashian and West's rescue was Camryn Fredrickson, who claims to be the daughter of West's art teacher, Celeste Frederickson. In a TikTok video, Camryn addresses the criticism that Kardashian photoshopped the artwork. She starts off by saying "I'm probably one of the only people in the world who can prove that Kim is not lying."

The young woman went on to share that her mom often had kids paint the same pictures in her classes, which was why West's might look like others around the web.

That sounds like a pretty convincing explanation and Camryn's intervention quickly blew up, with well over 100,000 likes and thousands of comments thanking her for coming to Kim and North West's defense.
Cover photo: Collage: screenshot/instagram/kimkardashian