Kim Kardashian and Jennifer Lopez take epic selfies with Oprah
Los Angeles, California - Kim Kardashian and Jennifer Lopez were among the lucky few who attended a private dinner - where the two sandwiched Oprah!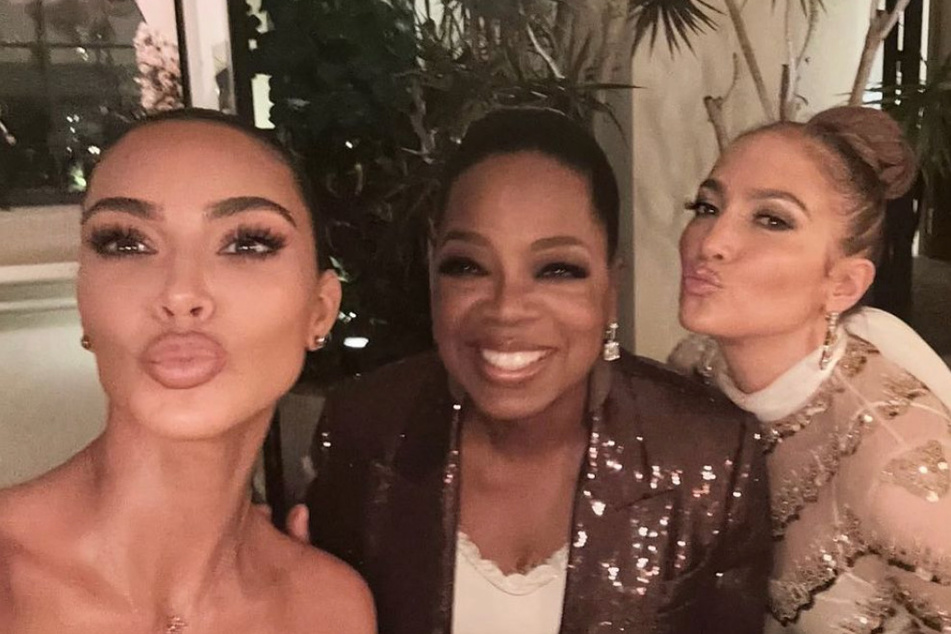 An epic gal pal trio ensued as Kimmy Cakes and J.Lo lived it up seated next to the legendary media personality while at a private dinner over the weekend.
The 42-year-old SKIMS owner and the Shotgun Wedding star each dropped pics on Instagram from the soirée on Saturday that celebrated the 25th anniversary of the cosmetics line Anastasia Beverly Hills and Oprah's 69th birthday.
Kris Jenner, Jessica Alba, Heidi Klum, and Priyanka Chopra were a few other famous ladies who also attended the event.
"Lovely dinner last night celebrating Anastasia's 25th anniversary," J.Lo captioned her post, which featured back-to-back snaps of the threesome, plus pics of the singer with the beauty line's founder Anastasia Soar.
Kim, who often uses Anastasia products, also honored Soar in her post.
"The women who have been on this journey with you coming together to celebrate you was magical! You are the epitome of the American Dream and I couldn't be more proud of you. I look up to you, you give the best advice and hearing everyone's kind words about you just reminded me what I already knew."
Here's to hoping we see more of J.Lo, Kim K, and Oprah together in 2023 – since the three make one powerful trio!
Cover photo: Screenshot/Instagram/kimkardashian