Social media bloodbath: Is Kylie Jenner's new makeup promo a bloody nightmare?
Calabasas, California - Kylie Jenner celebrated the launch of Kylie Cosmetics x A Nightmare on Elm Street with a ghoulish party and a lot more blood. But did her social media promo backfire?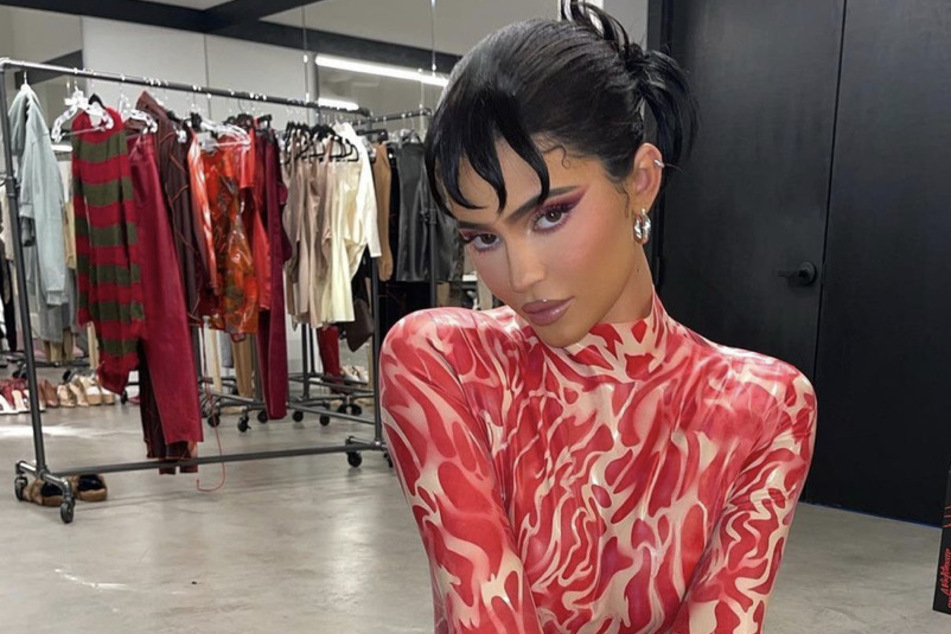 On Monday, to commemorate her newest makeup line's launch, Kylie shared more bloody nude pics on Instagram.

The model was once again fully doused in – hopefully – fake blood, while also sitting in a pool of it.
"MY KYLIE X NIGHTMARE ON ELM STREET COLLECTION LAUNCHES TOMORROW! 3pm pst," she captioned the post.
The young billionaire already got bloody in honor of her latest collab with dripping-red photos posted last week.
Yet, some of her fans weren't feeling her latest pics, with a few mocking the model for her excessive use of blood.
"When you sneeze on your period," one person joked in the comments, while another wrote, "This is kind of disturbing, especially since you're pregnant."
Even comedian Jenny McCarthy made a TikTok mocking Jenner, offering her a tampon as a joke.
"And I thought I had heavy flow days," McCarthy wrote.
Nonetheless, the naysayers didn't stop the expecting mom from throwing what could be the Halloween party of the year.
Kylie transformed her Calabasas mansion into a haunted haven on Monday night and treated guests to an elaborate formal dinner with plenty of gory decorations, including an Elm Street sign. She also decked out a Freddy Kreuger-themed truck carrying the new cosmetics line to promote the products.
Of course, the Kar-Jenners showed up and to celebrate with Kylie and 'grammed it all to express their support.
Even Kourtney Kardashian's son Mason understood the assignment, and dressed up as the fictional villain.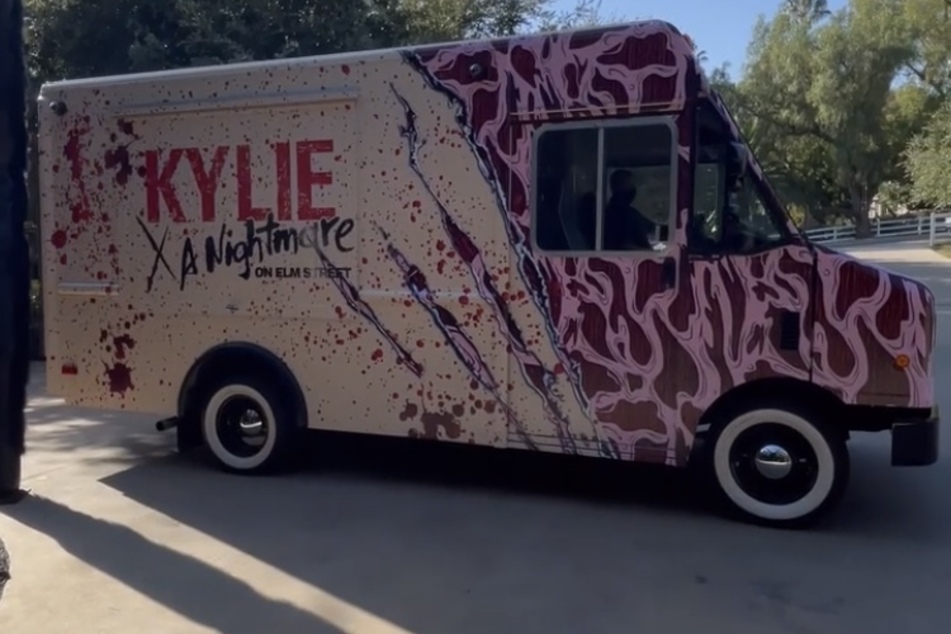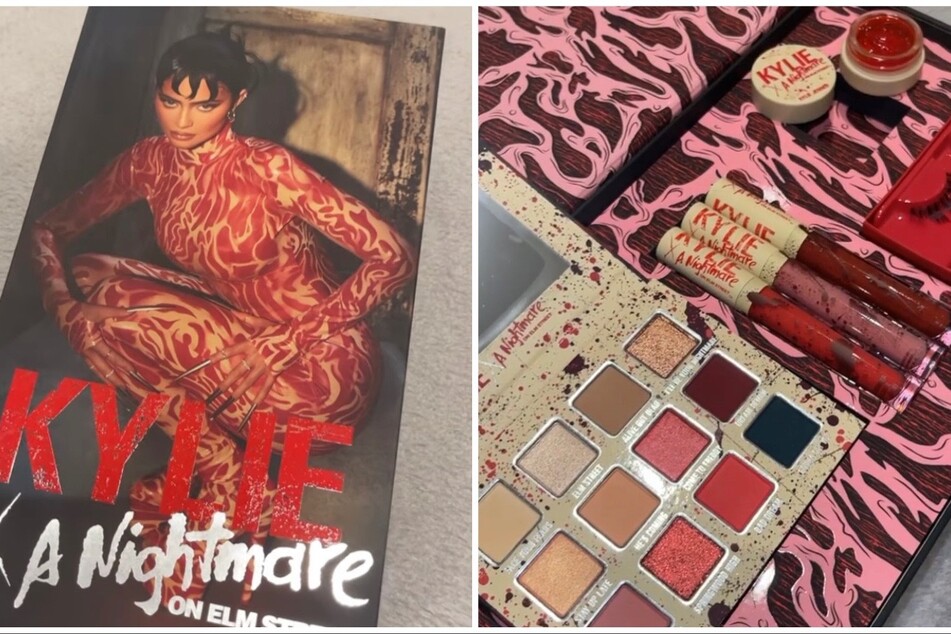 Just in time for spooky season, Kylie Cosmetics x A Nightmare on Elm Street drops on Tuesday – but she could perhaps think about toning down the bloodbath for her next promo pics.
Cover photo: Screenshot/Instagram/kyliejenner