Legendary guitarist Eddie Van Halen dies at 65
Santa Monica, California - One of rock's most celebrated guitarists, Eddie Van Halen, died on Tuesday. He was 65.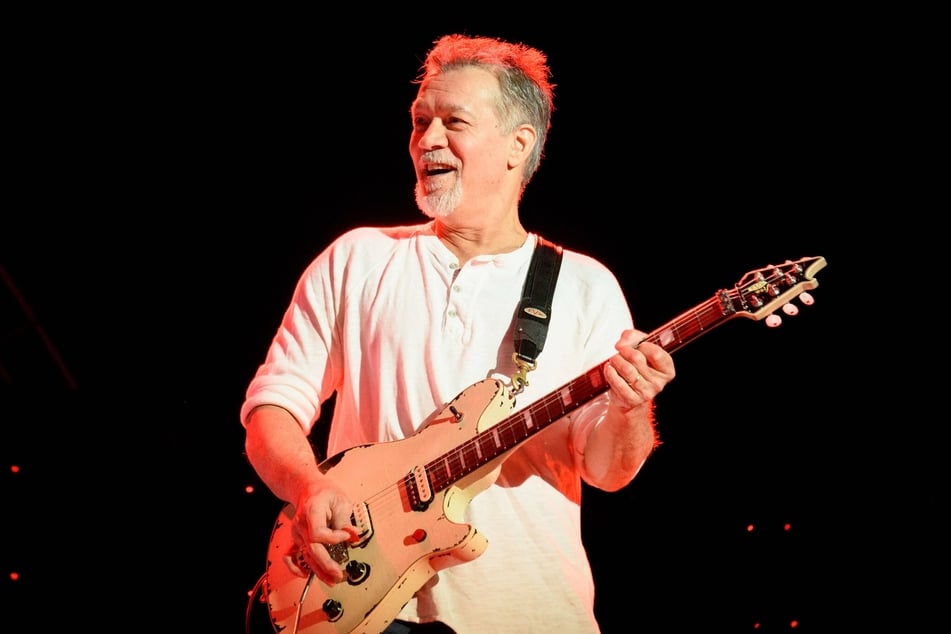 The guitar hero had been fighting cancer for a long time. His son, Wolfgang Van Halen, announced his death on Twitter.
"I can't believe I'm having to write this, but my father, Edward Lodewijk Van Halen, lost his long and arduous battle with cancer this morning."
The band Van Halen, which he led alongside his brother Alex, shaped rock music in the 1970s and 1980s. Their best known hit Jump topped the charts in 1984 and is still hugely popular today.

Eddie Van Halen was the best father, Wolfgang wrote in an emotional post. The 29-year-old joined the band as a bassist in 2006, and he saw every moment they had on stage together as a gift.
"My heart is broken and I don't think I'll ever fully recover from this loss."
"You know, most people, they want to go to Hollywood. They want to be a star. They want to be a rock star. That thought never entered any of our minds, the Van Halen family," Eddie Van Halen told Esquire in a rare interview in 2012.

The Van Halen brothers were born in Amsterdam, Netherlands, and raised in Pasadena, California. Early on, they learned to play the guitar and the drums and won multiple music contests. Van Halen formed the band along with his brother Alex, bassist Michael Anthony, and singer David Lee Roth in 1974 at Pasadena City College.
Since then, the group set out on numerous successful tours and Eddie has been recognized as one of the greatest guitar players of all time. However, in his private life he struggled with drug addiction and alcoholism, which contributed to his divorce from the TV star Valerie Bertinelli in 2007.
Following the news of his death, several of his friends have shared their memories and condolences on social media.
"My heart is broken. Eddie was not only a Guitar God, but a genuinely beautiful soul. Rest in peace, Eddie!", Kiss lead singer Gene Simmons wrote on Twitter.

He is survived by his second wife Janie Liszewski, whom he married in 2009, and his son Wolfgang.
Cover photo: imago images / ZUMA Wire