Lizzo teases fans while sporting a wedding gown on TikTok!
Los Angeles, California - Lizzo sported a wedding dress while vacationing on the beach, but is there a secret she's keeping from everyone?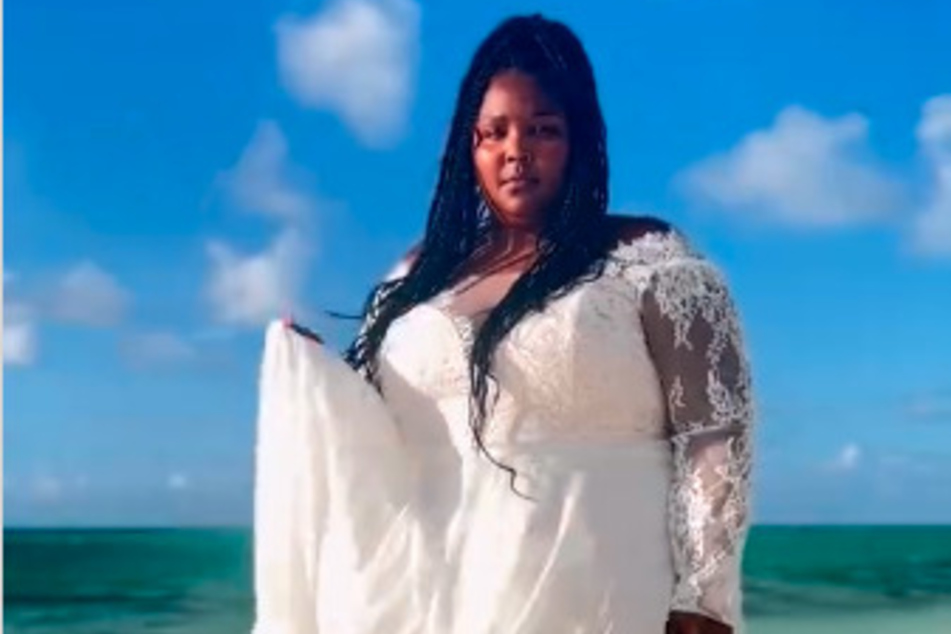 Could there be another secret celebrity wedding on the horizon?
On Friday, the Truth Hurts singer dropped a cryptic post on Instagram and TikTok where she sported a wedding gown while on the beach.
As of recently, Lizzo has been documenting her summer holiday in the middle of the ocean.
Previous posts show the 34-year-old crooner getting some well-deserved rest and relaxation while enjoying a plethora of activities like driving a boat, finding a bar in the middle of the ocean, and frolicking in the sand.
But in her latest snap, the About Damn Time singer is seen sporting an all-white, full-length dress with a lace bodice and sleeves that have understandably thrown everyone for a loop.
"DID I SAY YES?" Lizzo teased in the caption for the clip, which also features the Grammy-winning artist running into the ocean while holding up her gorgeous gown.
Now, everyone is well aware that the Grrrls artist is known to take fashion risks, and this could easily be one of those moments.
There's also the more realistic idea that the dress and tropical setting are part of an upcoming music video for a track off of her latest album, Special.
Or maybe it's that the singer finally achieved her life-long dream of marrying Chris Evans. Sure, this one is a bit of a reach – but Justin BIeber taught us to "never say never!"
Whatever Lizzo is up to, hopefully she clarifies the mystery surround the apparent wedding gown soon!
Cover photo: Collage: Screenshot/instagram/lizzobeeating