Love Sux no more: Avril Lavigne says "Oui!"
Paris, France - Avril Lavigne's boyfriend Mod Sun popped the question in Paris - and she said "yes!"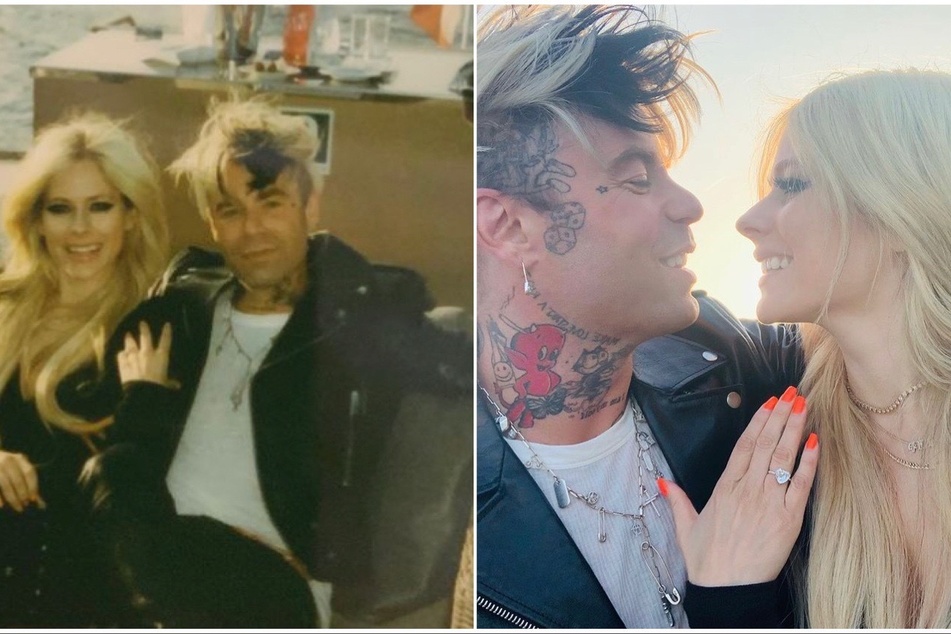 On Thursday, People confirmed that the Sk8ter Boi artist is engaged to her fellow pop-punk rocker beau.
The Hotel Motel member popped the question to Lavigne on March 27 in the City of Love.
"It was the most perfect, romantic proposal I could ever ask for," the 37-year-old singer shared. "We were in Paris on a boat in the Seine River. We had a violin player, champagne and roses. It felt like time stood still, and it was just the two of us in the moment."
Sun, who's real name is Derek Ryan Smith, surprised the Complicated artist with a custom-designed, heart-shaped ring in a royal setting with little hearts from XIV Karats from Beverly Hills.
Lavigne dished on the stunning piece of jewelry: "It has the words 'Hi Icon' engraved in it, which were the first words he ever said to me. And it has Mod + Avril on the inside.
"He knew from the very beginning I wanted a heart-shaped diamond because on the day we met, we had matching heart-shaped paved rings on," she added. "We've worn them every day since, so it's only fitting to have a heart-shaped engagement ring. I love it so much."
Though the proposal was a shock, Lavigne insisted that she knew that the multi-instrumentalist was the one for her after they met.
The singer posted pics on Instagram from the romantic moment, as did her fiancé.
"Oui! Je t'aime pour toujours. Dimanche. 27. Mars. 2022," she sweetly captioned the photo dump.
The soon-to-be husband-and-wife duo ironically began dating while collaborating on her breakup album, Love Sux.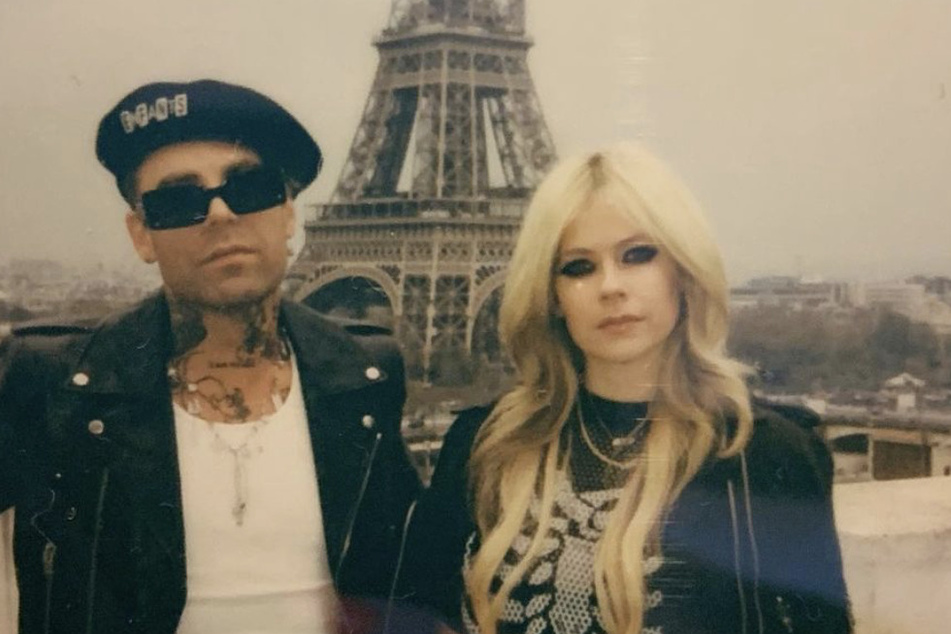 Love certainly doesn't suck anymore.
Cover photo: Collage: screenshot/instagram/modsun