Machine Gun Kelly and WILLOW unite over an Emo Girl
Santa Monica, California – It was only a matter of time that Machine Gun Kelly would link up with WILLOW for some pop punk music magic.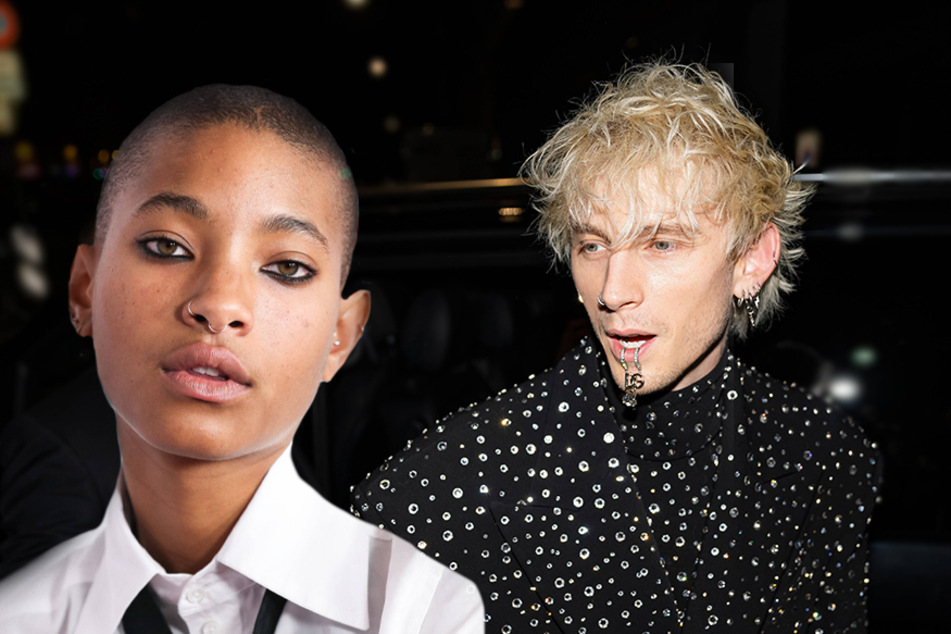 The track, Emo Girl, officially dropped on February 3, giving fans a week to learn every single line before the epic video debuted on Wednesday.
The music video for the lead single off MGK's upcoming album is here, and it features a familiar face besides the rapper-turned-rocker and his collaborator, WILLOW (21).
One of Machine Gun Kelly's, born Colson Baker (31), longtime friends, Travis Barker (46), made an appearance at the beginning of the video.
Clad in a turtleneck, sweater vest, and retro reading glasses, Barker addresses a small group of "students" about taking a field trip.
Once he takes the group of tots into a museum, MGK emerges on a screen at one of the exhibits, channeling his inner rock God.
The young children appear to look onto Machine Gun Kelly's performance in total amazement with an ounce of confusion, as the rocker sings, "Takes pics with her cherry red lipstick, says she only dates guys with the big mmm."
WILLOW comes in strong on the second verse, adding a different perspective to the whole "emo girl" narrative so eloquently spelled out by MGK.
"She tells me lies but she knows all of my secrets, and when we drive in the car and I say, 'who is this band?', she says, 'you won't understand, it's some next s**t,'" WILLOW croons.
As if her vocals weren't impressive enough, WILLOW takes fashion to an entire new level.
Swapping between a red ensemble with matching '70s-inspired booties, and a black fish-net top with chunky chains, WILLOW truly embodies the track's focal point: an emo girl.
MGK's forthcoming album, Mainstream Sellout, is due March 25.
Cover photo: Collage: IMAGO/NurPhoto