Matthew McConaughey opens up on teenage sexual abuse and blackmail
Los Angeles, California - Matthew McConaughey opened up more about his teenage trauma in an extremely candid conversation.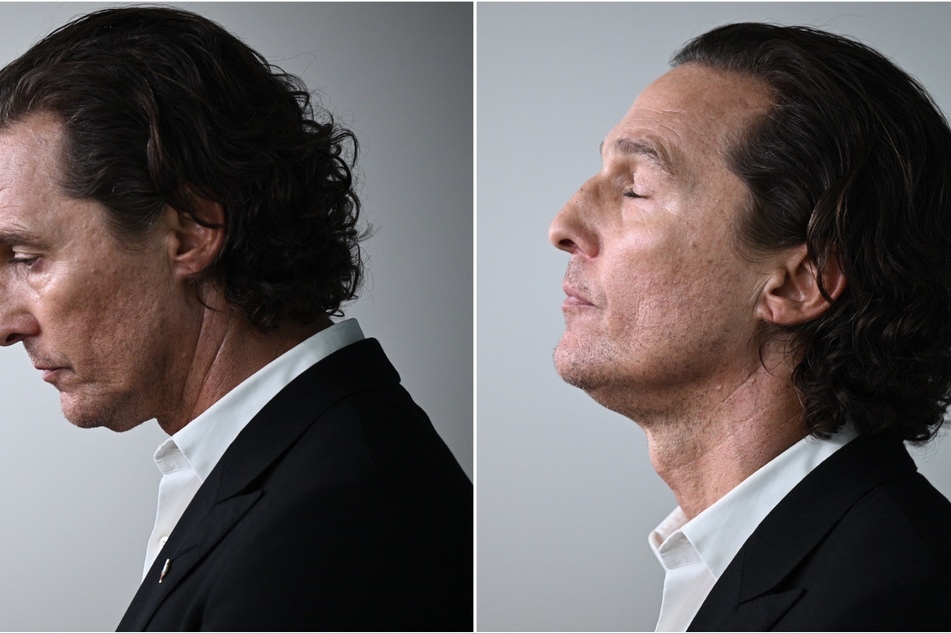 During his appearance on Amanda de Cadenet's podcast The Conversation: About the Men, the 52-year-old star addressed the sexual abuse he experienced as a young adult.
McConaughey revealed that at the age of 15 he was blackmailed into having sex, and was also later drugged and molested by a man when he was 18.
The Dazed and Confused actor first detailed the horrific events in his 2020 memoir Greenlights. Now, he dished about how his education taught him the importance of boundaries and consent, despite the abuse he suffered.
"My father is talking to me as his son, as a male in this situation and speaking to me about a heterosexual relationship. He says, 'If you ever feel the girl the female hesitate, stop'," the Oscar winner recalled during the interview.
McConaughey maintained that it was his parents who showed him what a healthy relationship looked like, which was especially important after all the negative experiences he had had.
"After that, I got to have some healthy sexual relations and have girls that I liked and liked me, and we slowly got intimate and it was beautiful and clumsy, and all those things, but it wasn't ugly like that was."
Matthew McConaughey on overcoming his traumatic past
The Dallas Buyer Club star also added that, though he never sought treatment for his past trauma, he did find comfort and healing from loved ones.
"I've had very good friends. I've had good mentors. I've had elder men, elder women, married couples, that pulled it off, from celebrating 50-year anniversaries, that have taken the time to sit with me," he continued.
"I'm not gonna be afraid of relationships because my first experience was blackmail. Uh uh. That's an aberration. No, no. That's not the way it is."
McConaughey added, "And if I go on and I'm not gonna let it beat me. I'm going, 'I'm not gonna let that beat my sense of trust in people and say, 'No, I can have a healthy relationship.' Non-negotiable. No."
Cover photo: Collage: BRENDAN SMIALOWSKI / AFP