Miley Cyrus gets naughty for Christmas with a BDSM-themed photoshoot
Los Angeles, California - Hannah Montana is so yesterday! These days, Miley Cyrus rocks the stage in tight leather pants and other provocative outfits. Her latest Instagram photos are exactly what fans have come to expect from the rebelious 28-year-old.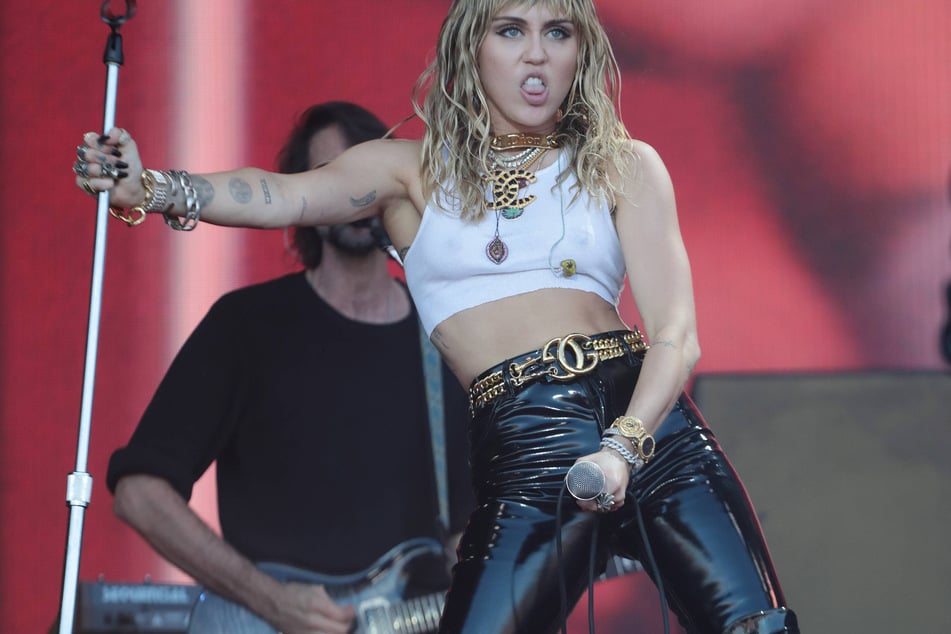 It's hard to believe that Miley was once a sweet and wholesome Disney star, singing sugary pop songs as Hannah Montana.
Over the past decade, the child star blossomed a confident young woman who knows exactly who she wants to be: herself.
Miley has long since stopped caring about what others think of her – inhibitions aren't something she's familiar with.
Whether it's twerking at the MTV Video Music Awards in 2013 or spicing things up on social media, the singer is always comfortable in front of the camera.
And just in case anyone needed more proof of this, her latest Instagram posts speak for themselves.
Santa hats and whips – the perfect combination
She may be a pop star, but everything about the video Miley posted on Friday screams punk rock. Set to The Ramones' Merry Christmas (I Don't Want To Fight Tonight), the clip puts a sexy spin on the holidays.
Miley's take on Mrs. Claus is certainly different: wearing a right leather corset and brandishing a whip, she lets it all show. Only two strategically placed "Censored" stickers cover her breasts, as she writhes to the music.
The likes came poring in – over 1.2 million in less than 48 hours – and the replies are full of heart and flame emojis, alongside thousands of compliments from her adoring followers.
Miley's Santa suit doesn't cover a lot
Along with the video, Miley also shared a whole Christmas-themed photo series, showcasing her different but equally hot festive outfits. And to top it all off, she wrote: "Santa is the luckiest dude in the world. He knows where all the naughty b***** live. See you soon big boy. Come eat my cookies."

Christmas with Miley Cyrus sure sounds like a whole lot of fun!
Cover photo: imago images / UPI Photo