Model Emily Ratajkowski accuses Robin Thicke of sexual assault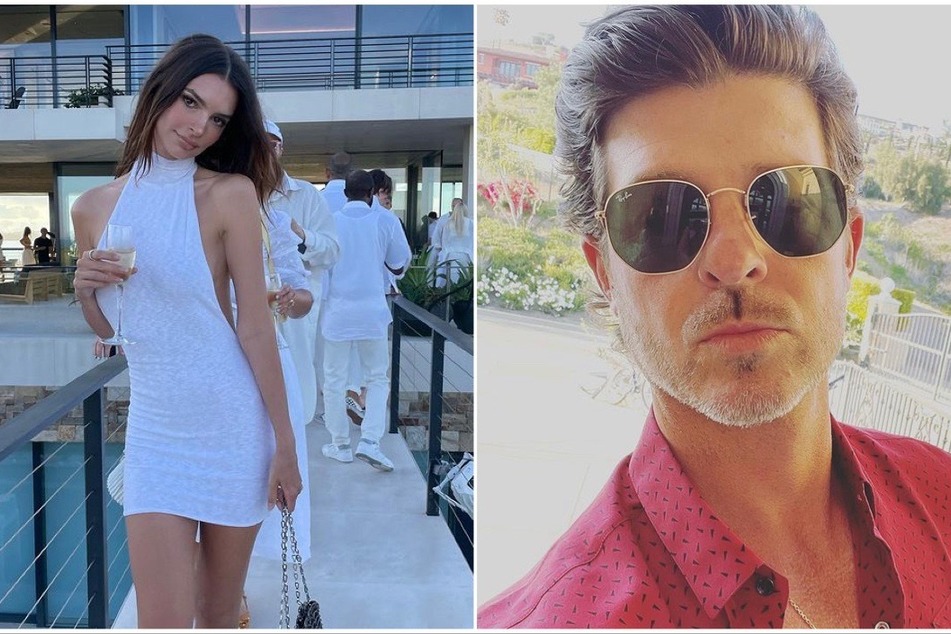 On Sunday, The Sunday Times released excerpts from the 30-year-old's upcoming memoir My Body, where she revealed Robin fondled her.
The Gone Girl star appeared topless with two other models in the 2013 video.
In the passages, Emily recalled that she initially enjoyed shooting the music video, until she was alone on with the singer.
"Suddenly, out of nowhere, I felt the coolness and foreignness of a stranger's hands cupping my bare breasts from behind. I instinctively moved away, looking back at Robin Thicke," she wrote.
"He smiled a goofy grin and stumbled backward, his eyes concealed behind his sunglasses," Emily continued. "My head turned to the darkness beyond the set. The director, Diane Martel's voice, cracked as she yelled out to me, 'Are you okay?'"
Diane confirmed Emily's account to the outlet by adding, "I screamed in my very aggressive Brooklyn voice, 'What the f**k are you doing? That's it! The shoot is over!' Robin sheepishly apologized. As if he knew it was wrong without understanding how it might have felt for Emily."
According to the model, the Lost Without U singer was "a little drunk" during filming — and that his actions made her feel exposed for the first time.

"With that one gesture, Robin Thicke had reminded everyone on set that we women weren't actually in charge. I didn't have any real power as the naked girl dancing around in his music video. I was nothing more than the hired mannequin," she further explained.
Though the Grammy-nominated song topped the charts after it's debut, it also caused a lot of controversy. At the time, Blurred Lines was heavily slammed for promoting rape culture.
Additionally, Robin, along with co-collaborators Pharrell and T.I., were sued by Marvin Gaye's family — who argued the song infringed on copyrights to Gaye's 1977 single, Got to Give It Up.
Cover photo: Collage: screenshot/instagram/emrata & robinthicke