Nicki Minaj sues gossiper Nosey Heaux over "cokehead" allegations
New York, New York - Nicki Minaj has declared war on internet troll Nosey Heaux for making false allegations about her being a "cokehead."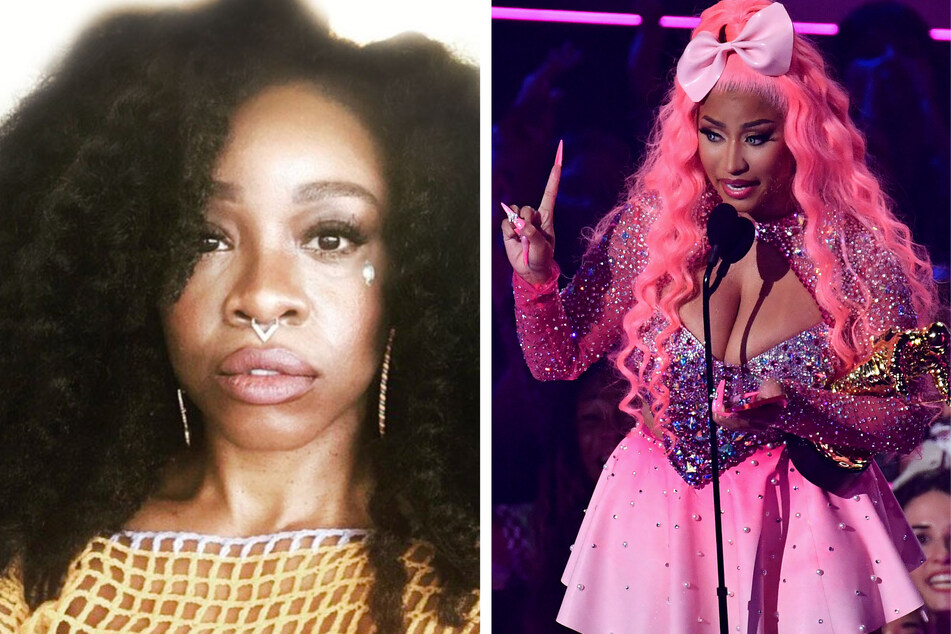 According to TMZ, the rapper is suing Nosey, whose real name is Marley Green, for $75,000 in damages for defamation.
"When this case is over, she will no longer be permitted to use the name 'Nosey Heaux' because we will take her trademark from her when she does not have enough money to pay the judgment," explained Judd Burstein, Minaj's attorney.
"Anyone else who spreads lies about Nicki will suffer a similar fate," he added.
Green described herself on her Twitter page as "a messy nosey tea sippin' Heaux discussing celeb news and trending topics."

She has made numerous allegations and derogatory comments about Minaj and her family in podcasts and YouTube videos.
In a recent video, she showed a clip of a woman she alleged to be Minaj "shoving in all this cocaine up her nose."
"Listen, I can't even say allegedly with that 'cause I, we all know it's true," Green continued. "I'm not saying allegedly on that. Nicki Minaj is a cokehead."
The two have been in a public feud on social media since Monday, with Minaj commenting on anything Green posts. Originally, Green doubled down on her claims, but as of Wednesday, she has begun to claim that she is now the victim, accusing the rapper of harassment and endangering her life.
Minaj's attorney explained the intent of the suit is to "aggressively sue anyone with a media or social media following who damages her with intentional lies. Eventually, the lesson will be learned."
Cover photo: Collage: Nosey Heaux Live & ANGELA WEISS / AFP