Nicole Kidman opens up about her biggest insecurity as a teen: her height
Nashville, Tennessee - Nicole Kidman recently opened up about one of her biggest insecurities as a teenager: her height.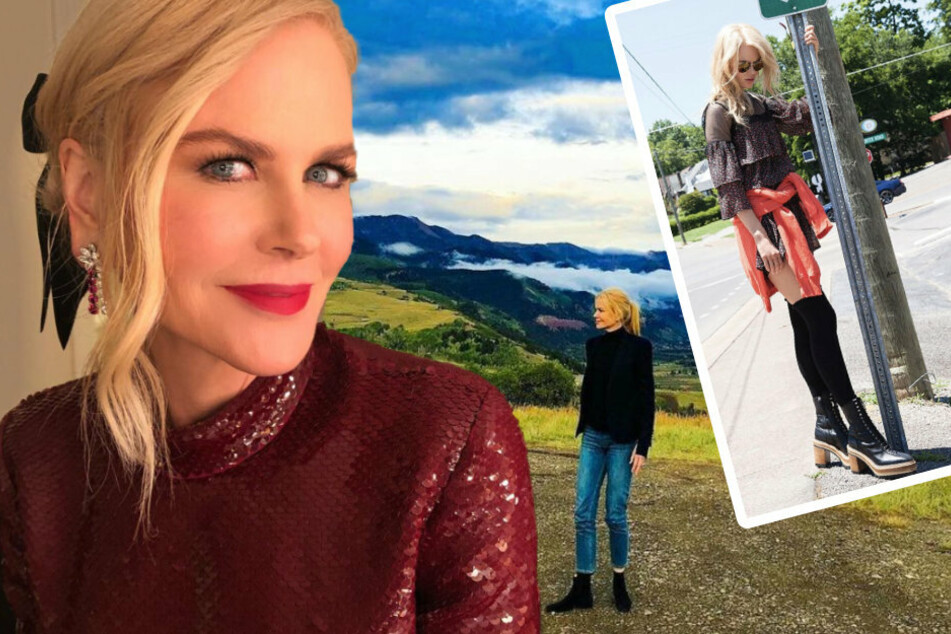 The 53-year-old actor is an impressive 5 foot 10. Though she has full confidence in her body now, she didn't always feel that way.
In an interview with the British magazine Glamour on Monday, Kidman opened up about her past, saying that her height used to be one of her biggest insecurities.

"I was a teenager who wouldn't conform, but I had a lot of fears and insecurities because I was very tall," she remembers. "I was 5 foot 10 by the time I was 13 years old."
In honor of her newest project The Prom, the Oscar-winning actor discussed her own prom night, which she left a little drunk: "I wore a 1920s flapper dress, which goes along with my 'not conforming' sensibility."
The vintage dress was made of black and white beading – "it was definitely not tulle and big skirts."
Nicole Kidman is taller than her husband Keith Urban
Nicole Kidman stars in The Prom alongside a stellar cast
In the musical The Prom, Kidman will star alongside Meryl Streep (71) and James Corden (42). The film centers on a group of Broadway stars as they try to help a girl from Indiana who has been banned from attending the school prom with her girlfriend.

The Ryan Murphy-directed comedy will be released December 11 on Netflix.
Cover photo: Instagram/Bildmontage/nicolekidman