Orlando Bloom posts hair-raising video of close encounter with a great white!
Malibu, California - Not even one of the most dangerous animals in the world can ruffle Orlando Bloom, apparently!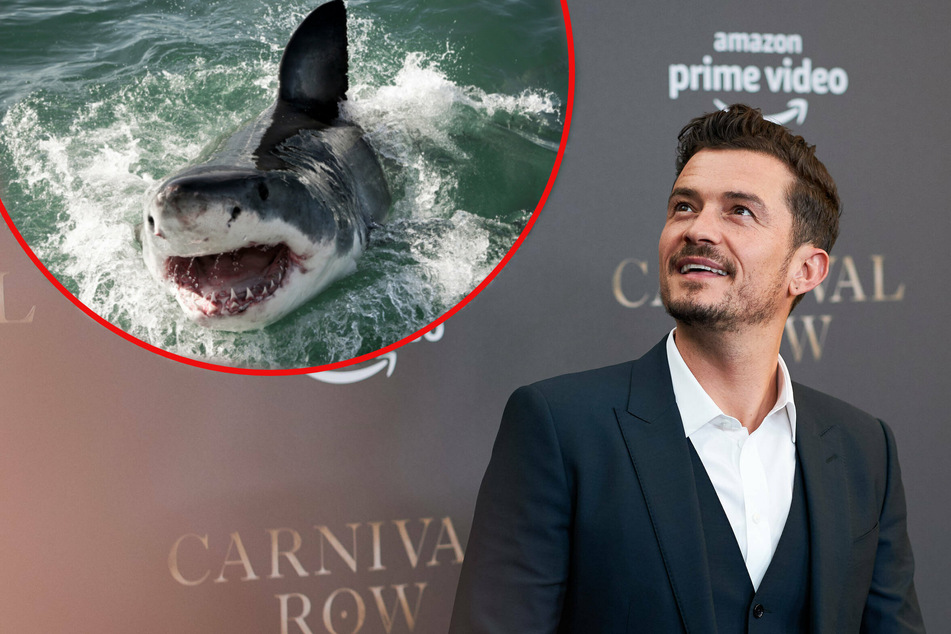 Katy Perry's fiancé sure has nerves of steel, going by his latest Instagram post.
While out paddling, the Lord of the Rings star experienced many people's worst sea-related nightmare – getting up close and personal with a great white shark!
Instead of splashing away like his life depended on it, Bloom, dressed in a swimsuit and baseball cap, follows the giant predator around to get a closer look.
Photographer Carlos Gauna, who films sharks off the Californian coast, captured the encounter by drone. The great white is initially swimming just a few feet away from the 44-year-old actor's paddleboard. For a short time, the two just float side by side, but when the shark starts moving away, Bloom tracks it for a bit and crouches down to examine it.
"Paddle Boarding With Great Whites. When fear becomes your friend and @themalibuartist captures the moment," the Englishman wrote in the caption.
It's safe to assume not many of his five millions followers would have been as chill about the whole incident.
"You're WILD!" makeup artist Michael Anthony commented, while rapper 2 Chainz summed up the general feeling with a "Helllll naw."
Katy Perry also chimed in with a sarcastic quip: "next time go out and put some peanut butter on babe."
Bloom clearly enjoys hanging out in the water – and as his recent Instagram posts show, he doesn't always bother with a swimsuit.
Cover photo: Collage: IMAGO / Eventpress & 123RF / lakowatz