Pete Davidson shocks fans with his tattoo plans!
New York, New York - The King of Staten Island creator and actor is tired of spending hours in a makeup chair to appease viewers and his bosses.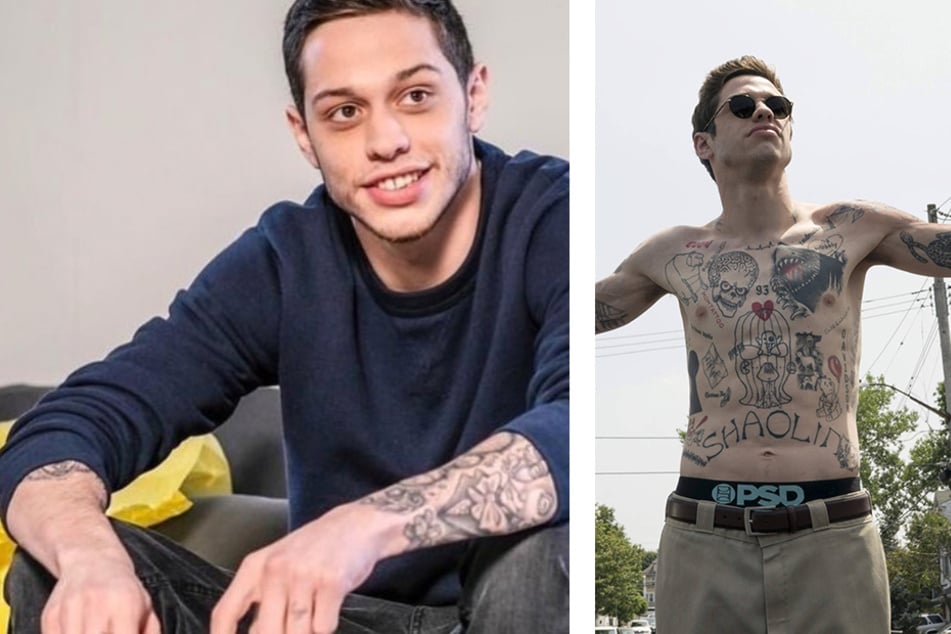 When you hear the name "Pete Davidson," you probably picture the guy from SNL and The King of Staten Island (2020) who's covered in ink.

The comedian and actor has been stacking up his tattoo collection over the last ten years, getting his first when he was 17. Davidson now has a whopping 104 tattoos all over his body, but he's on the road to bringing that number down to zero.
Though Davidson himself hasn't commented on the matter – he stays away from all major social media platforms – film critic Mike McGranaghan gave fans all the confirmation they needed on Twitter.
After holding a virtual Q&A event with Davidson (27) and the cast of his movie The King of Staten Island in December, McGranaghan spilled the tea on Twitter.
Not only has Davidson been thinking about getting his ink removed, he's actually already started the process!

Tattoo-removal lasers to the rescue
A few people responded to McGranaghan's tweet in disbelief, with one user saying, "I won't stand for this" and another questioning the validity of the tweet, asking, "that's not true is it? Why?"

At that point in time, Davidson had already begun the process of having his ink lasered off, starting with his finger and hand tattoos.

According to McGranaghan, Davidson was spending several hours having his tattoos covered with makeup for shows and movies, telling McGranaghan that he thought "it would be easier to get them burned off."
Davidson's tattoo portfolio grew quite rapidly. In an interview with Inked Magazine in 2019, he shared that getting tattoos was a non-destructive way to deal with manic episodes.
Cover photo: collage: IMAGO / Cinema Publishers Collection & screenshot/individualpete