Post Malone hospitalized after taking nasty fall on stage
St. Louis, Missouri - Post Malone took a horrible fall while performing over the weekend, but somehow managed to return to the stage to finish his set.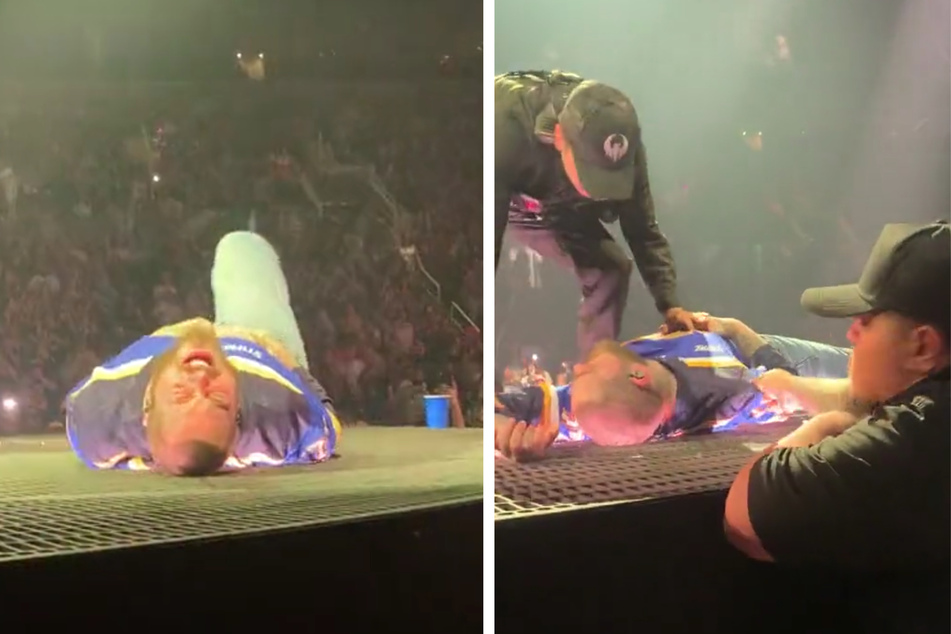 The rapper hit the stage at the Enterprise Center on Saturday night for his Twelve Carat tour, but as he started his song Circles about reportedly an hour into the show, things took a turn for the worse.
A clip shared to Twitter shows Posty walking the stage, then suddenly falling to the floor, holding his chest in agony. Medics rushed to his aid, and after ten minutes, he was assisted off the stage.
After about 15 minutes, Malone returned, sipping from a solo cup and repeatedly apologizing to the crowd.
According to TMZ, the rapper finished his set performing Rockstar and Cooped Up, while clutching his ribs in pain.
Posty's manager, Dre London, posted an update to Instagram, sharing that the artist luckily did not break his ribs.
"We did X-rays @ hospital after the show & they declared he had bruised his ribs!" he declared.
Post Malone apologizes to his fans
The White Iverson singer also posted an update for his fans, explaining that an area on the stage opens up to lower instruments off the stage, and he had forgotten it was there, which resulted in him getting "his a** kicked by himself."
"They gave me some pain meds and everything, so we can keep kickin' a** on the tour," he shared. "I just wanted to apologize to everyone in St. Louis and I want to say thank you guys so much for coming to the show."
Post Malone also added, "And next time I'm around this way, we're gonna do a two-hour show for you, so we can make up for the couple [of] songs that we missed."
Cover photo: Collage: Screenshot / Twitter / @MariettaDaviz