Salma Hayek shares sexy bikini snap but there's something wrong with the picture
Internet - Salma Hayek is in paradise and she shared her vacation look with her followers on Instagram. But something is wrong with the pictures.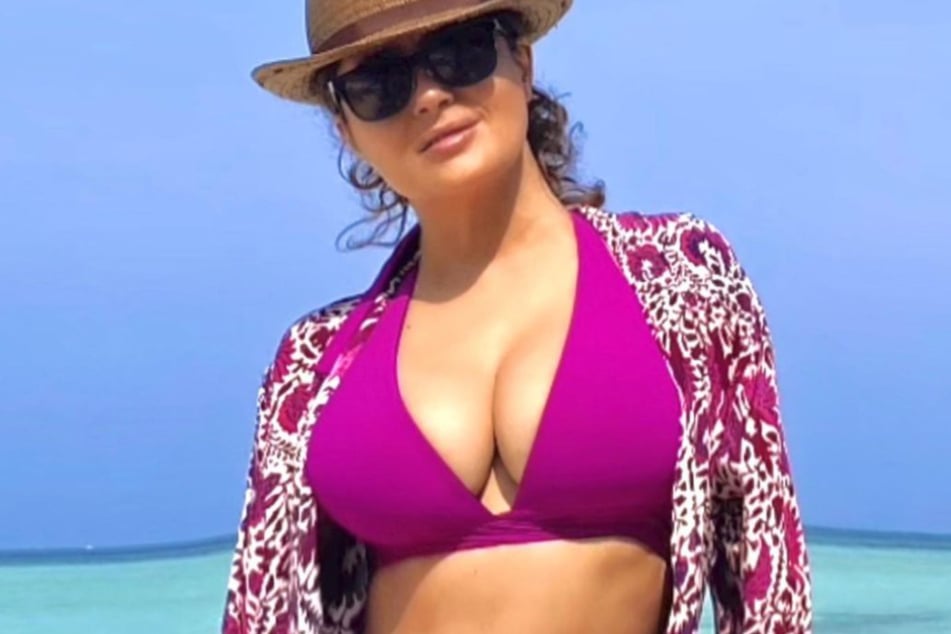 Perfect curves, smooth skin, a flat stomach – Salma Hayek (54) looks amazing.
One of her latest Instagram posts shows the Hollywood star in black sunglasses and a plunge cut two-piece that showcases her ample cleavage perfectly.
The 54-year-old is in crystal-clear water in front of a wooden wall. The whole shot seems picture perfect until you take a closer look at the background around her waist.
It looks like it may have been photoshopped to give the actor a smaller waistline. But was it?
This wouldn't be the first time one of Salma's photos looked photoshopped to make the star look even more glamorous.
On December 29, Salma shared a vacation photo that was clearly photoshopped.
The picture shows her at the beach in a pink bikini. But if you take a closer look at her midriff, you might notice the horizon in the background arching upwards in a strange way.
Followers love her posts even if they are perfect examples of a photoshop fail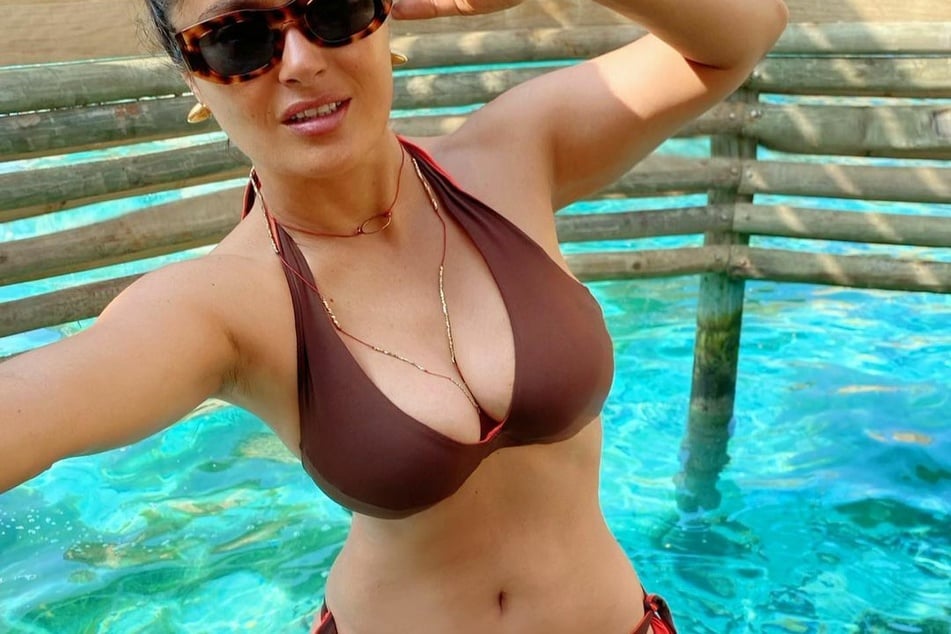 The whole scene looks a bit unnatural and it seems that the actor's bust has been boosted with Photoshop.
In the comments, one fan stated the obvious "You are beautiful You don't need photoshopping."
But despite the sloppy photo editing, more than 1.3 million followers liked the bikini beach picture and 1.9 liked the brown bikini post.
Her followers showered the Mexican native with compliments. Some wrote that she is aging like "a fine wine" others just gushed complements like "beautiful" and "amazing."
Most just couldn't get over how young she looks "Do you even age?"
And yet another fan wrote: "I don't even get mad when my husband talks about how hot you are."
Who knows, maybe the many thousands of positive comments will give the actor the courage to post an unedited picture in the future.
Cover photo: instagram.com/salmahayek