Sean Penn has considered "taking up arms against Russia" over Ukraine conflict
Los Angeles, California - Actor and director Sean Penn said he was "thinking about taking up arms against Russia" after documenting the ongoing Ukraine conflict.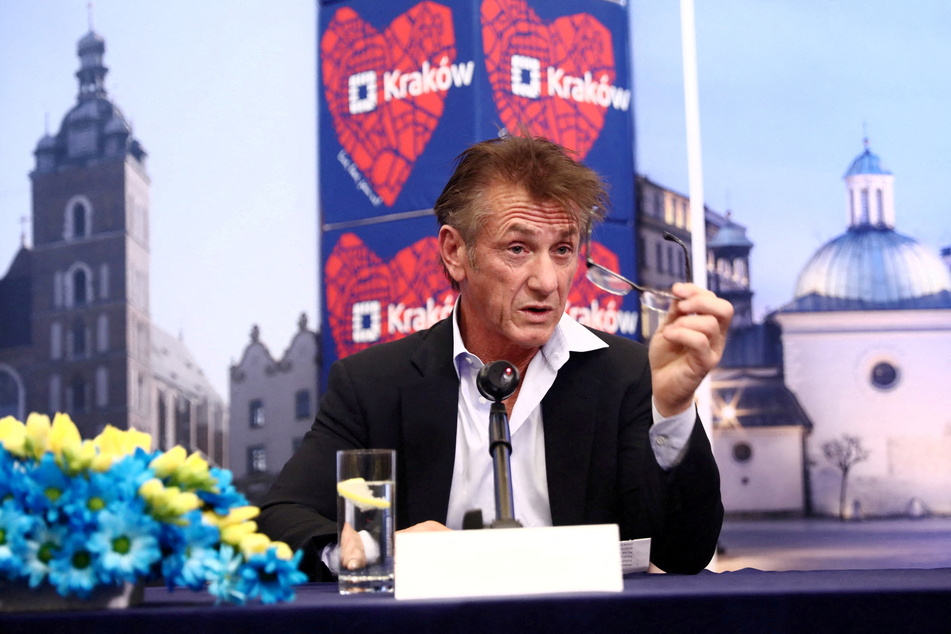 The 61-year-old star recently returned to his home state of California after spending months filming a documentary in Ukraine for Vice Studios.
Even after witnessing the horrors of the war and having to flee to Poland on foot while filming in February, he can't help but think about going back to the war zone.
"The only possible reason for me staying in Ukraine longer last time would've been for me to be holding a rifle," Penn explained in a new interview with Hollywood Authentic.
"So, where I am in life is short of doing that, but if you've been in Ukraine [fighting] has to cross your mind," he continued.
"And you kind of think what century is this? Because I was at the gas station in Brentwood the other day, and I'm now thinking about taking up arms against Russia? What the f**k is going on?"
The Mystic River actor has been actively pushing the US to "invest everything" in helping the country defend against the Russian invasion. He has also developed close relationships with Ukraine's president Volodymyr Zelensky and other Ukrainian officials.
"Sean Penn demonstrates the courage that many others, especially Western politicians, lack. The more such people in our country now, true friends of Ukraine, who support the struggle for freedom, the sooner it will be possible to stop Russia's treacherous attack," the Ukrainian embassy said in a statement.
In 2010, Penn founded the non-profit Community Organized Relief Effort (CORE), which is currently providing relief for Ukrainian refugees in Poland.
While Penn says there is no "tangible evidence that documentaries really change anything," he concludes that, "We only know they can give hope."
Cover photo: REUTERS