Spotify removes Neil Young's music after facing an ultimatum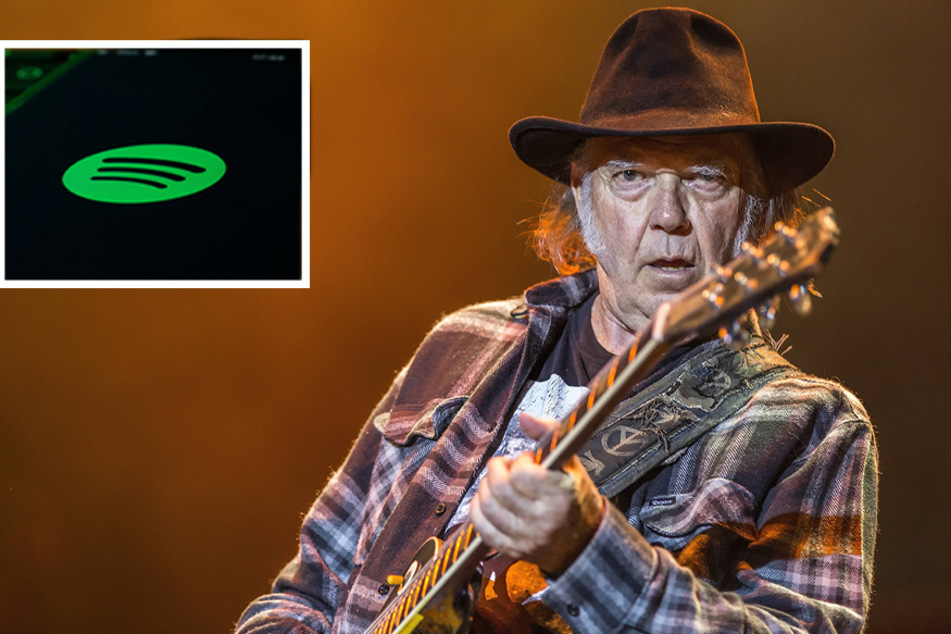 As The Rolling Stones so famously said, you can't always get what you want, but that's not the case for Neil Young.
On Monday, the 76-year-old music icon demanded that Spotify remove all of his music from the platform, citing issues with The Joe Rogan Experience podcast and Covid-19 vaccination misinformation.
On Wednesday, a spokesperson with the audio streaming platform told the Washington Post that Spotify followed through with Young's request, and has removed most of his music from its database, adding, "We regret Neil's decision to remove his music from Spotify, but hope to welcome him back soon."
Speaking to the call for Spotify to implement a misinformation policy from over 270 nurses, doctors, scientists, and health care professionals, Spotify said, "We have detailed content policies in place and we've removed over 20,000 podcast episodes related to Covid-19 since the start of the pandemic."
However, episodes of Joe Rogan's podcast have remained untouched, including ones that featured guests who have been banned from other platforms like Twitter for spreading Covid-19 misinformation, such as Dr. Robert Malone.
Rogan's latest podcast episode featured controversial Canadian clinical psychologist Jordan Peterson.
Though the two didn't divulge on their views of the Covid-19 vaccine or the ongoing pandemic, they wasted no time bringing up climate change, which Rogan referred to as "a weird one," with Peterson adding, "there's no such thing as 'climate', right? 'Climate' and 'everything' are the same word."
Not only that, but the two exchanged words about transgender people, when Peterson labelled those who "want" to "switch" genders as "unbearably confused."
In May 2020, Rogan struck an exclusive, multi-year licensing deal with Spotify reportedly worth more than $100 million.
Since Spotify agreed to remove Young's music rather than inform users of potential misinformation on Rogan's podcast, many of the platform's subscribers have expressed intent to take their audio streaming business elsewhere.
While Young might be the first artist to pull his catalog from the platform over its unwillingness to implement a misinformation policy, he might not be the last.
Cover photo: Collage: iMAGO/ The Photo Access & Zoonar