Neil Young demands Spotify pull his music from the platform
New York, New York – Neil Young has demanded Spotify remove his music from the streaming platform, citing Joe Rogan's podcast as the cause for his request.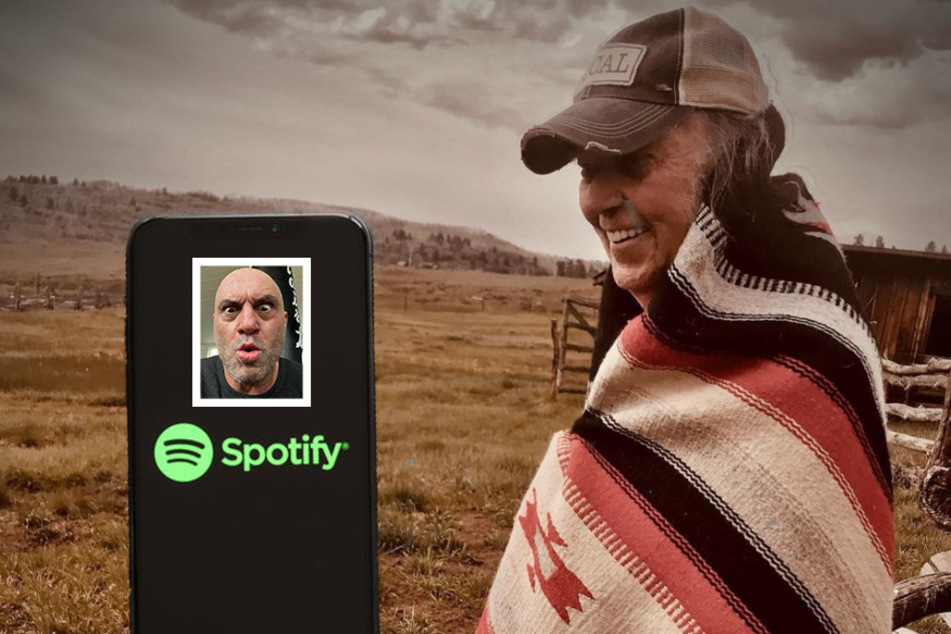 In an open letter that's since been deleted from his website, Young demanded his music be removed from Spotify, citing issues with Joe Rogan's podcast, The Joe Rogan Experience.
The letter was momentarily posted on Monday and addressed to the musician's manager and Warner Music Group, according to Rolling Stone.
"I am doing this because Spotify is spreading fake information about vaccines – potentially causing death to those who believe the disinformation being spread by them," Young wrote, adding, "They can have [Joe] Rogan or Young. Not both."
In recent weeks, The Joe Rogan Experience (JRE) podcast has come under fire for toting conspiracy theories and misinformation regarding Covid-19 and the Covid-19 vaccine.
On January 14, a group consisting of 270 scientists, doctors, nurses, and other health care professionals published an open letter to Spotify, asking the streaming platform to implement a misinformation policy, which it currently does not have.
"Throughout the COVID-19 pandemic, Joe Rogan has repeatedly spread misleading and false claims on his podcast, provoking distrust in science and medicine," the open letter reads.
The letter continues, "With an estimated 11 million listeners per episode, JRE, which is hosted exclusively on Spotify, is the world's largest podcast and has tremendous influence. Spotify has a responsibility to mitigate the spread of misinformation on its platform."
This isn't the first time Young has asked for his music to be removed from Spotify. In 2015, the iconic musician pulled his catalog from the platform due to his distaste in its sound quality.
The 76-year-old reversed course in 2019, telling Rolling Stone at the time, "That's where people get music."
As of Tuesday, Young's music is still available to steam on Spotify, but it might not be for long.

Cover photo: Collage: 123RF/grinvalds/Instagram/neilyoungarchives & joerogan