Tiffany Haddish and Aries Spears' accuser pulls stunning 180 in sexual assault lawsuit
Los Angeles, California - The young woman who accused comedians Tiffany Haddish and Aries Spears of molesting and grooming herself and her brother has suddenly dropped the lawsuit, according to multiple reports!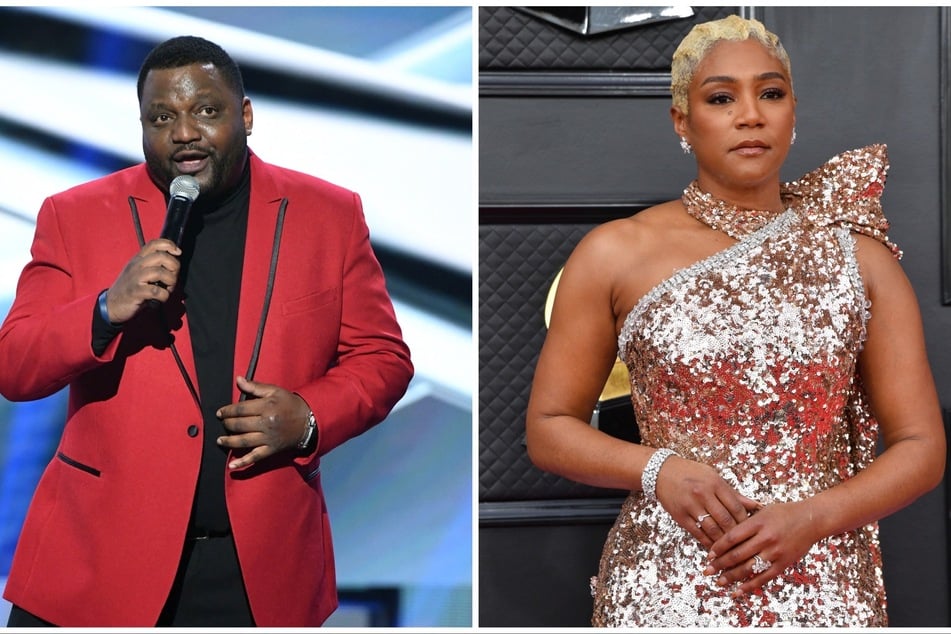 In a shocking turn of events, the 22-year-old woman who was identified only as Jane Doe has petitioned for the case against the comedy stars to be tossed out.
On Tuesday, TMZ confirmed that the accuser asked for the lawsuit that she and her brother launched to be dismissed with prejudice, which would stop her from refiling the same claim again in the same court.
In a statement to the outlet, the young woman said: "My family and I have known Tiffany Haddish for many years, and we now know that she would never harm me or my brother or help anyone else do anything that could harm us."
"We wish Tiffany the best and are glad that we can all put this behind us."
Interestingly, the anonymous woman didn't mention Spears, even though the standup comedian was also named in the suit.
Jane Doe's explosive filing against the entertainers came to light earlier this month.
In the suit, Haddish and Spears were both accused of sexual harassment and abuse of a minor for making the siblings take part in sexually explicit sketches when they were children.
Aries Spears addresses fans lawsuit gets tossed
Spears was the first one to sound off after news broke that the case was tossed.
The MADtv alum shared a screenshot of The Shaderoom's Instagram post detailing the latest update with the caption, "I HOPE YALL KEEP THAT SAME ENERGY. Dm me for the link to the spears & steinberg podcast."
As for Haddish, the 42-year-old Girls Trips star has yet to comment on the latest news.
Her last statement on the case was released on IG days after the bombshell filing made headlines.
"I know people have a bunch of questions. I get it. I'm right there with you. Unfortunately, because there is an ongoing legal case, there's very little that I can say right now," the post read.
"But, clearly, while this sketch was intended to be comedic, it wasn't funny at all – and I deeply regret having agreed to act in it. I really look forward to being able to share a lot more about this situation as soon as I can."
Cover photo: Collage: ETHAN MILLER / GETTY IMAGES NORTH AMERICA / GETTY IMAGES VIA AFP & ANGELA WEISS / AFP